01 avril 2014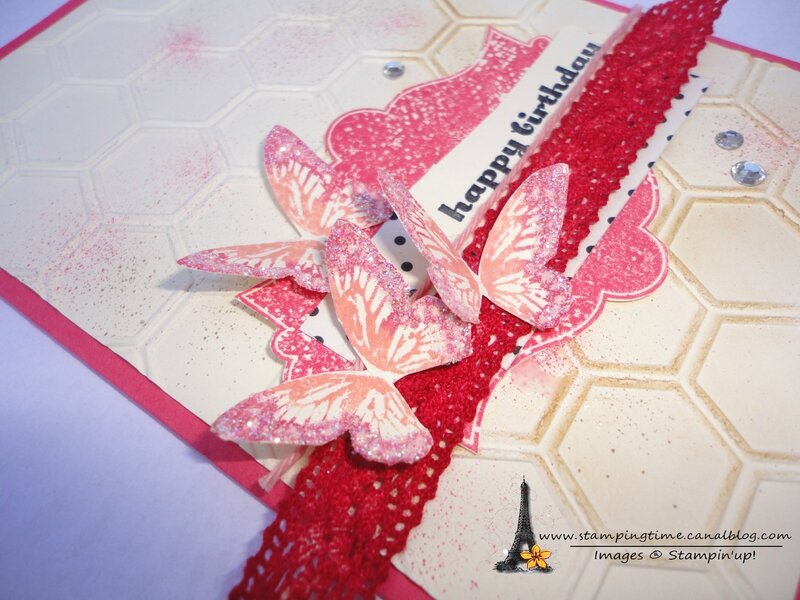 A few weeks ago was the birthday of one of my team mate in our SU! Stampin' Witches team. I thought the photo was lost but luckily I found it back.
my friend Annette received the card just on time for her birthday and I am so happy she liked it.

This card was so much fun to make with just the right " girly" shabby ingredients to it. I played with markers, homemade colored ribbons and off course glitters and butterflies!
Material:
Cardstock
: Very vanilla #106550, Strawberry blush #131300
Stamps
: Papaya collage W #132055, C #126612
Everything eleanor W#131987, C #124164
Remembering your birthday W #131347 C #131350
Inks
: Strawberry blush #131178, Cherry cobler reinker #119788
Markers
: In Colors 2013-2015
Accessories: Rhinestones basic jewels #119246, Crochet trim #118451
Tools: Big shot #113439, Honeycomb embossing folder #129378

Happy spring time and Happy stampin' !

Thanks for passing by,


Comments Happy birthday Annette