19 mai 2014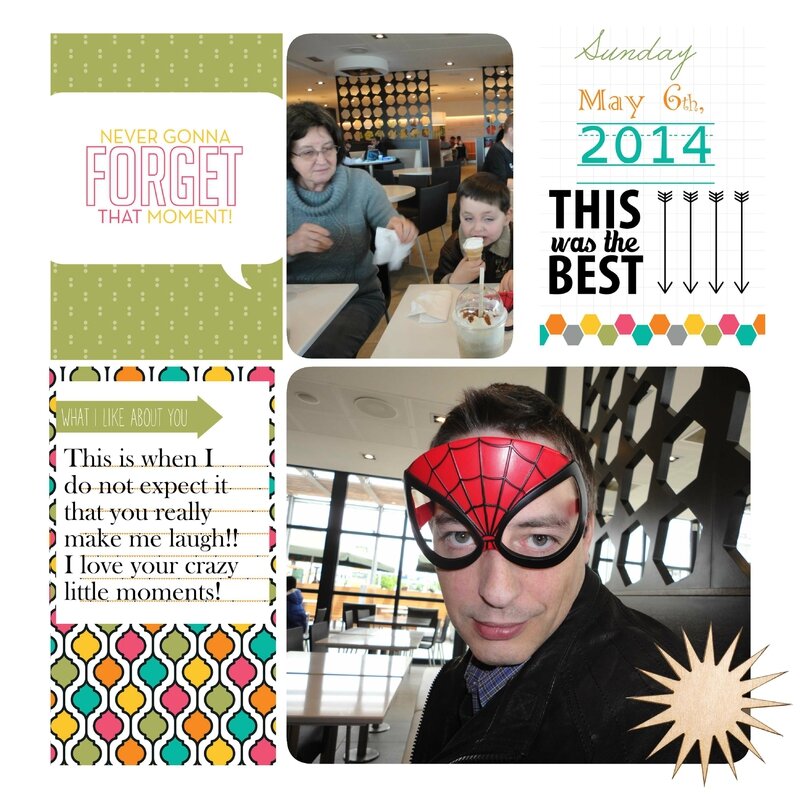 It is when you last expect it that you suddenly want to do something totally crazy or that someone around you do something amazing, fun, or totally silly.
When I saw hubby like that, I just could not resist in keeping this for ever in one of my PL digital book.
Off course, when I created the page, hubby just asked if I was going to publish it... off course I will! It just shows how amazing and funny you can be sometime, and I just love it!
I can't wait to have more downloads available in Project Life digital scrapbooking. There are really tons of
brushes with this set but we can not have too many of them... right?
I think that Project Life is my new evening addiction!
Don't worry, I am still papercrating too and I will show you the last projects for the wedding decoration that I have been busy all last week (month!) and this week with! I am so happy I have been able to finish it on time!
If you want to know everything about
My Digital Studio
and
Project Life
or need more information, how to use it, to create something special, just name it and
ask me
!
Click
here
to find all Prokect Life digital sets.
New Weekly Deals - Ends 27/05
Check out the lastest batches of Stampin'Up! weekly deals in my online store by clicking
here
Comments Spiderman