14 août 2015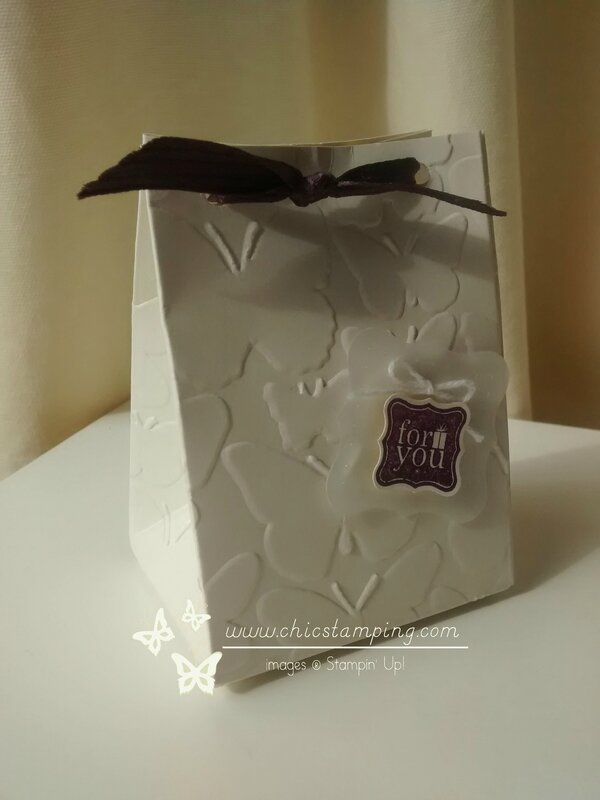 Don't you like receiving something from an handmade packaging? In my opinion it worst as much as the inside and I know that the one i create and offer are often sherished for a long time!
I made this gift bag for my best friend Joice and she loved it. It's really a simple bag made with the giftbag punch and the butterfly embossing folder from Stampin'Up!... a tiny piece of ribbon, a tag and voila!
If you are wondering about this bag and would like to learn how to make one yourself, contact me for more info at adeline7674@hotmail.com . There is so much we can do with this puncboard!
Can't wait ? Check this video!
Happy Stampin'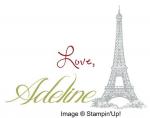 Comments Butterfly gift bag