18 janvier 2016
While still working on my blog, I wanted to show you a great fun card i made last week.

Do you like rainbows?
It was my great friend Sonja's birthday last week and she is really into rainbows. They really are her motto.
Whatever is happening in your life, look for your rainbows. It just make me think ... it's exactly what I'm doing with my little sunshines album! Find a happy moment each day to bright up your life.
And we both agree, it can be anything... As long as it gives you joy for a minute, an hour, or just a tiny moment.

When searching for THE perfect birthday card to create, the sun suddenly shined and arrived on my desk, creating a kind of rainbow. Well, let's make a rainbow card!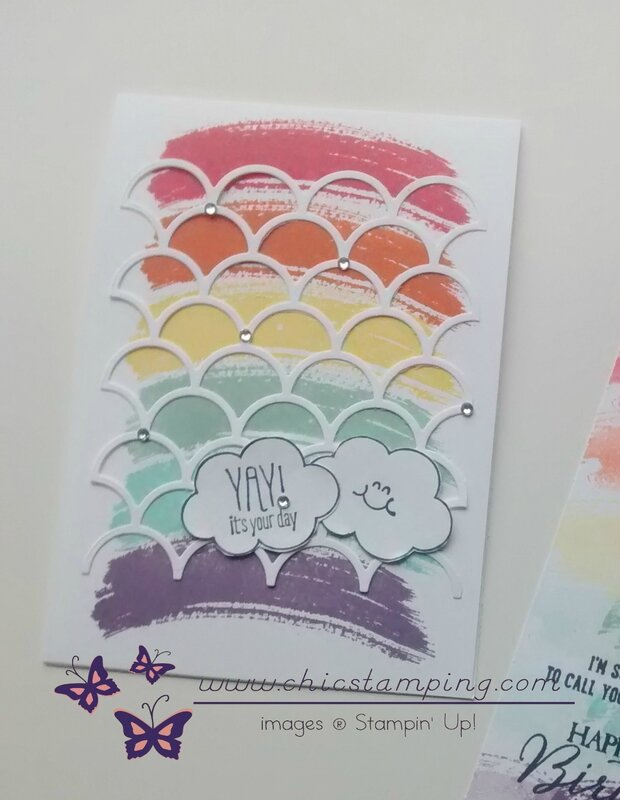 I used my brand new Stripped scalloped thinlits die from Stampin'Up! along with one of my favorit stamps set, Work of Art.
This is THE perfect set for rainbows, don't you think?

While stamping, I thought a tiny tag would be greate, so I quickly cut a piece of cardstock and stamped with the same colors.

To finish the card, I used the super cute clouds from an old stamp set called Think Happy. Theses fun little smiling clouds really made her laugh!
Wondering about my color combo? Basically I grabbed the first colors that were on my desk and thought they really looked great together.
Bright and subtle at once: Watermelon Wonder (off stamped) Tangelo twist, Daffodil delight, Mint Macaron, Pool Party and Perfect Plum.

Happy Stampin'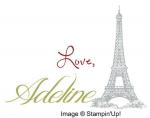 Comments Happy birthday rainbow card and tag