28 janvier 2016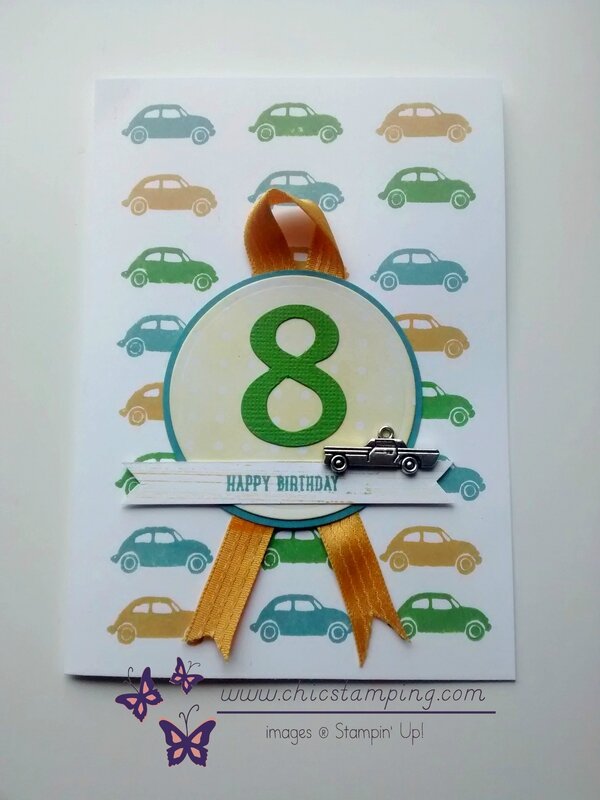 I'm defiinitely an Inker.. yep! No matter how beautiful the Stampin'Up! design serie papers are (and they all are gorgeous!), my inspiration always leads me to a "DIY" background when creating sentiment cards or Project Life cards.
We have so many beautiful stamp sets with little designs that they make handstamped background designs really easy to do.
For this stamp set, I used one of my most favorit Guy Greetings stamp set and a color combination that i came up with by mistake.
I grabbed the oh! so beautiful but sadly retired color Gumball Green inkpad instead of Old Olive. And Old Olive would have work perfectly for this combo too! (I just can't get rid off my old colors, I love them too much ;) )
In addition to this card, I used another of my favorite and retired products, the Alphabets BigZ dies. The size was too perfect for my card to just pass on it, right?
Do not hesitate to contact me if you want to learn how to make that card, or if you would like to purchase this stamp set from the annual 2015-2016 catalog (on page 98)
Happy Stampin'
Comments Little boy card with cars background