13 février 2016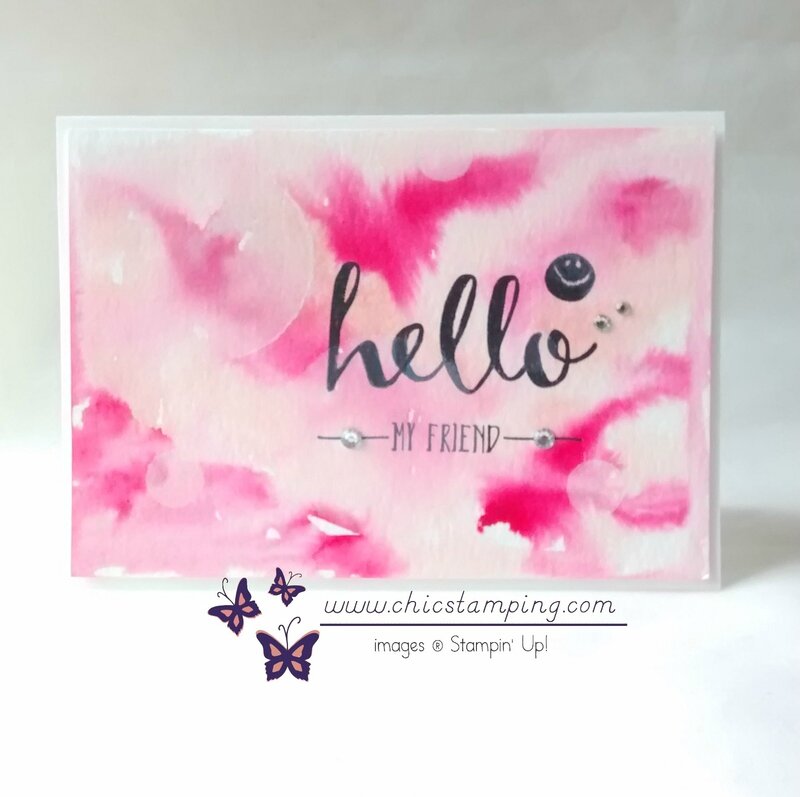 Have you ever try the watercolor burst technique? It's really fun! All you need is a piece of watercolor paper, water, reinkers and a fun free stamp set! This is a technique that I will use again for my backgrounds.
Color combo for this card: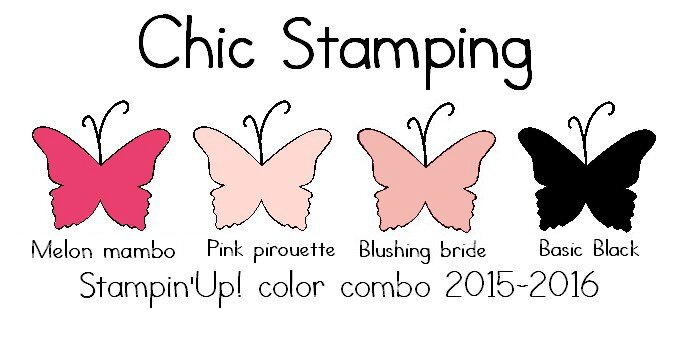 How to create a watercolor burst background:
Protect your table. Tape your working surface with a non sticky sheet of plastic. (or use backing paper, it's working great too!)
Cut a 10 x 14.3 cm piece of watercolor paper. Stick it onto your table.
With a painbrush , apply clear water on the surface, a good amount will be needed as the paper will absorbe most of it.
Put a drop of reinkers of each color on your protected surface.
Pick colors from your drops one by one: Choose the darkest one first and apply on the surface by lightly touching where you have been adding water. Wash your brush in between colors. Repeat with the other colors. Watch them smear!
Add more into the area where you need more intensive colors. If it doesn't smear enough, add more water and more ink too.
Let your card air dry. If you use your heat tool, it will send the ink into other areas and you probably do not want that. But it can give a very cool effect too.
Once the card is dry, you can then use the Bokeh technique* , then stamp your sentiment and decorate.
Mount your watercolor paper with dimensionals on your base card.
I hope you enjoyed this tutorial. For more fun techniques, click here. Or contact me for a fun worshop with your friend.
Material used for this card:
a regular paintbrush.
Reinkers
watercolor paper
thick whisper white cardstock
dimensionals
and this FREE stamp set!!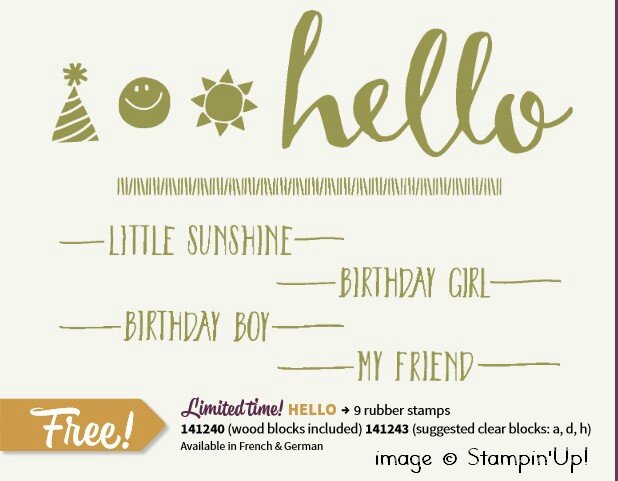 Would you like to have this stamp for free? Hurry up then! This free stamp set will be available until 15th february. Then it's too late.
Book your workshop to learn the Burst technique or place your order by sending me a message at adeline7674@hotmail.com

* the Bokeh technique will be explained in a new technique blog post.
Happy Stampin'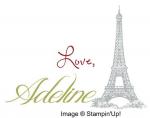 Comments Hello free stamps set with watercolor burst background tutorial