15 février 2016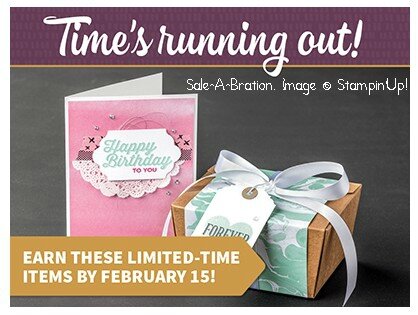 This year at Stampin'Up! celebration period, we have again some very fantastic free product to earn by each 60 euros orders. And it doesn't stop at 1 item. Get 2 free products with a 120 euros order or more free products with bigger orders, great isn't it?
Haven't got your free products yet? Hurry up! Hello stamp set and Sky is the limit and Perfectly Artistic Design Serie Paper are in limited time!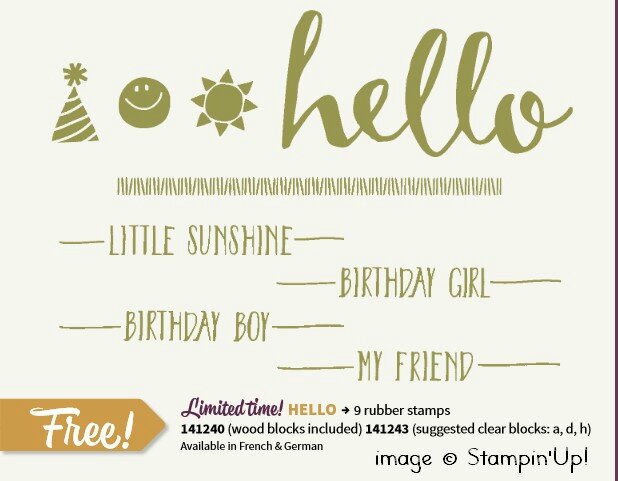 Hello Stamp set.
Sky is the limit
Place your order with me before February 15th at 18:00 to get them for free, or it will be too late!! Send me an email at adeline7674@hotmail.com to join my group order.
Don't wait too long, when time is up, they are gone!
Share with your friends!
How to get more free products? Contact me to host a workshop with your friends before 31th March 2016. Bigger the order will be, more items you will receive with your Stampin' Rewards! And all guests can have their free SAB products too!
Or do you want even more fun? Become a demonstrator in my team and get to know everything before everybody :) , have access to a lot of great videos that are only for demos and a fantastic huge community and much more!!.
Contact me to join now, and during Sale-A-Bration, you can use your Stampin' Rewards to get even MORE free products.
Happy Stampin'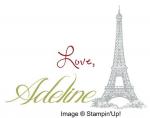 Comments Sale-A-Bration Limited Time! stamp sets en DSP.