18 février 2016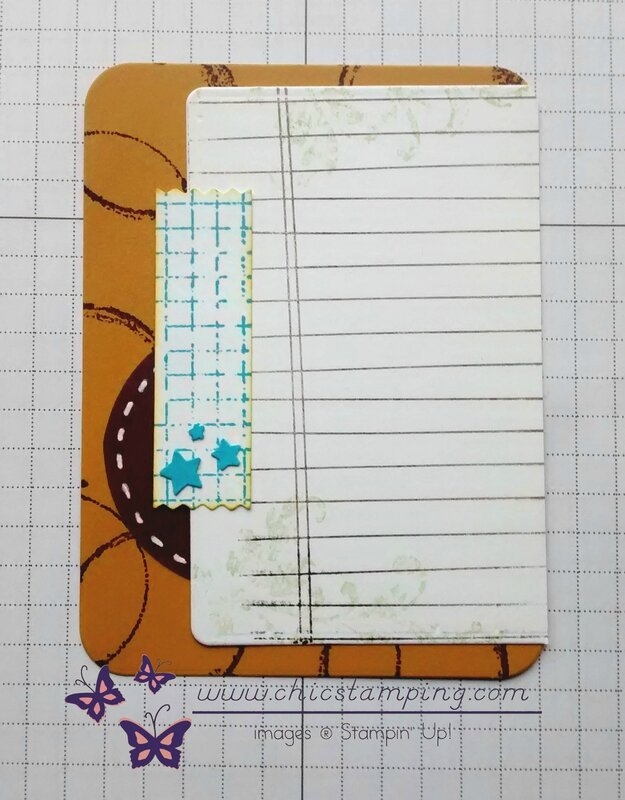 Time is flying, it's thursday again, which means it's Project Life day! yippie.
Here is the third card for this Yello Vintage Project Life card serie.
If you have been missing the 2 first one, you can check them here and here
All 4 cards from this serie were made using the same technique for creating lines for your journaling.
You can see this technique on the first card here.
Material used for that card:
(all material is from Stampin'Up! except when mentioned)
Stamp set : Timeless Texture.
cardstocks in the same color como as card 1.
Whisper White thick cardstock.
Stars bordure punch.
1 3/4 circle punch
Washi punch
white gel pen.
Stampin'Up! trimmer.
Sponge dauber.
How did I made this card:
Cut a 4x3 card in a Hello Honey cardstock. Stamp the "coffee" marks with Chocolat chips ink
Cut a 5.6 x 9.1 cm card in the think Whisper white cardstock.
Stamp the Writing notes with the stamp off technique (see card 2) in Chocolate chip.
Stamp the floral design in Pear Pizza (stamp off twice)
Cut a circle in the Chocolate Chips cardstock and make dotted lines with your white gel pen.
Punch the faux washi into whisper white carstock then stamp with Tempting turquoise
Glue all the elements on the card base. Voila ;)
Once again this little journaling Project Life card was done in a flash, using left overs of cardstock and my lovely stamp sets.
To see all my other DIY cards , you can jump right there ;)
If you have any question or would like to place an order, leave me a little comment below or contact me at adeline7674@hotmail.com.
Thank you for your visit, next card coming soon ;)
Happy Stampin'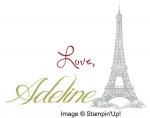 Comments DIY project life card: yellow vintage card 3