03 mars 2016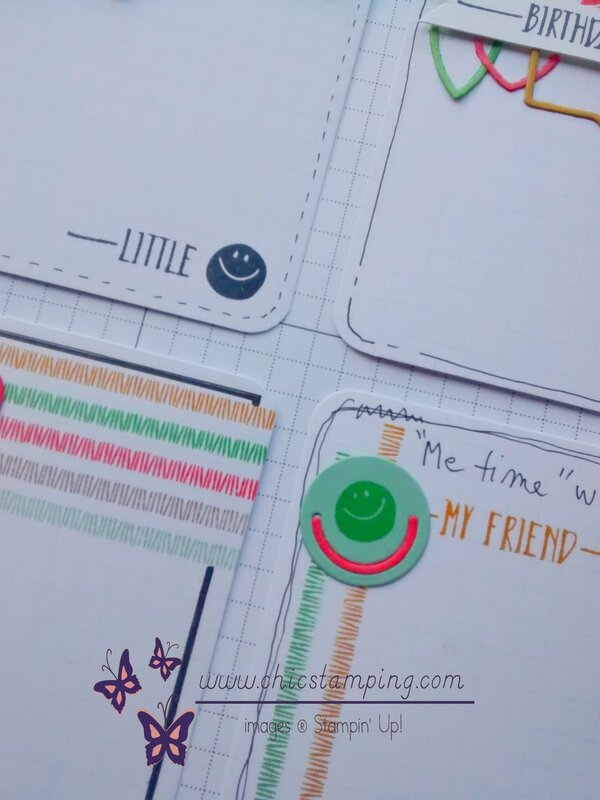 It's again Project Life Thursday cards today on Chic Stamping!
Today is a new card serie that I named: Paper Clip
As usual, I made theses 4 cards together and today I will release them all in once because I have another great serie to show you next week with a new Free stamp set!
Each card is discribed below with a very quick step by step instruction. They are easy to do, under 10 min for each card.
Color combo for this serie: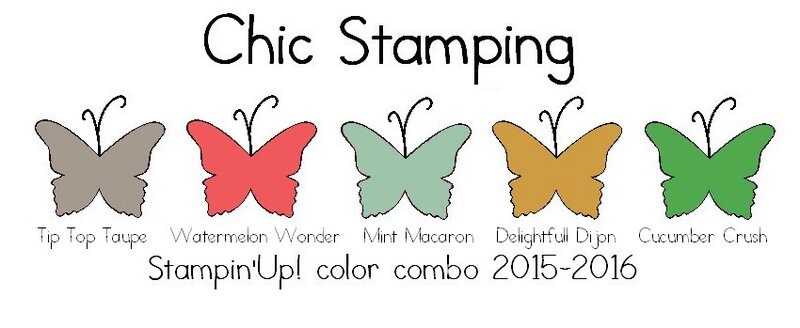 Material used for this serie:
Stampin'Up! incolors 2015-2017 cardstocks and inkpads
4 x 3 Whisper White cards (DIY, round corners)
Project Life Paper Clips Thinlits dies
Project Life pens
FREE Sale-A-Bration Hello stamp set
Linen Thread
Memento Black inkpad
Rhinestones jewels
Dimensionals.
Scissors.
Card Number 1
Draw a line around the card, stamp the birthday hats. Stamp the birthday boy sentiment on scrap piece of paper, cut a V shape at both side. Add the sentiment with dimensionals under the hats. Die cut several clips and use the inside little piece to glue under the sentiment.
Card Number 2: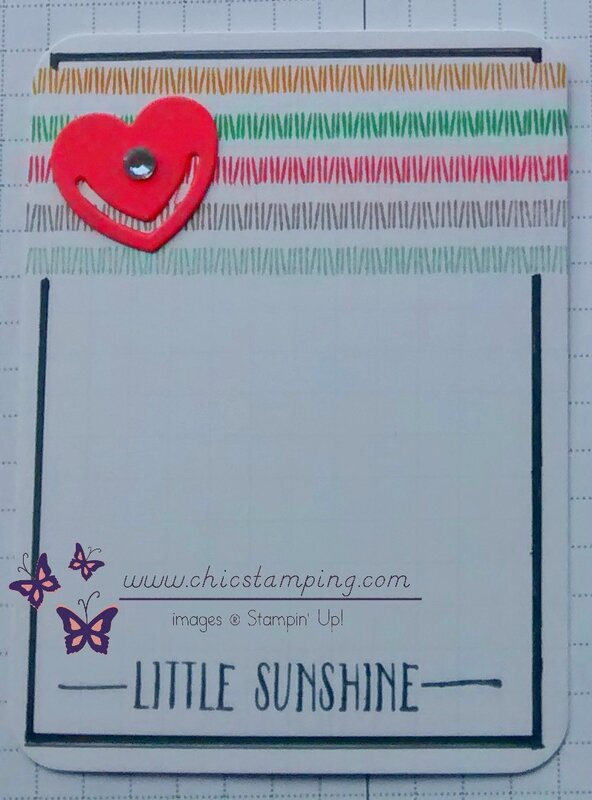 Stamp the stripes with all 4 incolors on the top of the card, leaving enough space to draw the lines. Use your Project Life pen and a ruler and draw a big line all around your card. Glue a heart clip then a rhinestone. Stamp the sentiment using Memento Black ink.
Card Number 3: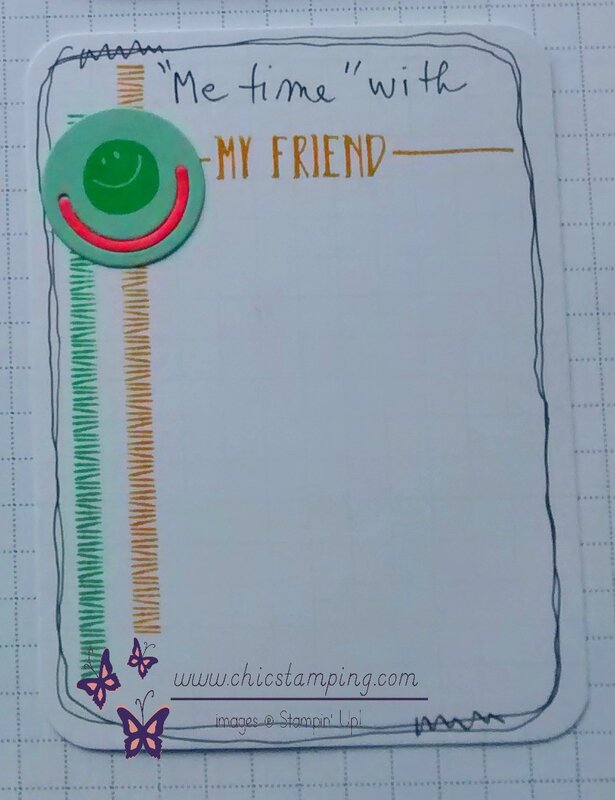 Draw a line all around your card and imitating a line made with a sewing machine. Stamp the lines on the left side, one a tiny bit higher than the second. Stamp your sentiment in Delightful Dijon. Stamp the smily face on a clip, glue it on the card, using a contrasting color for the inside. voila ;)
Card Number 4:
Draw a dotted line all around the card. Cut a piece of Mint Macaron cardstock at about 2.5 cm wide and stamp suns with the same ink color. Cut several heart clips and trim them to keep only the scallop part of it. Glue the Mint Macaron paper and the "hearts". Cut a little V at each side between the cardstock and the scallops. Attach a piece of linen thread and stick behind the card with tape. Ink your sentiment with a Stampin'Up! black marker. Stamp the smiley then the sentiment next to it. Stamp a sun on the clip and attach it to the linen thread with a glue dot.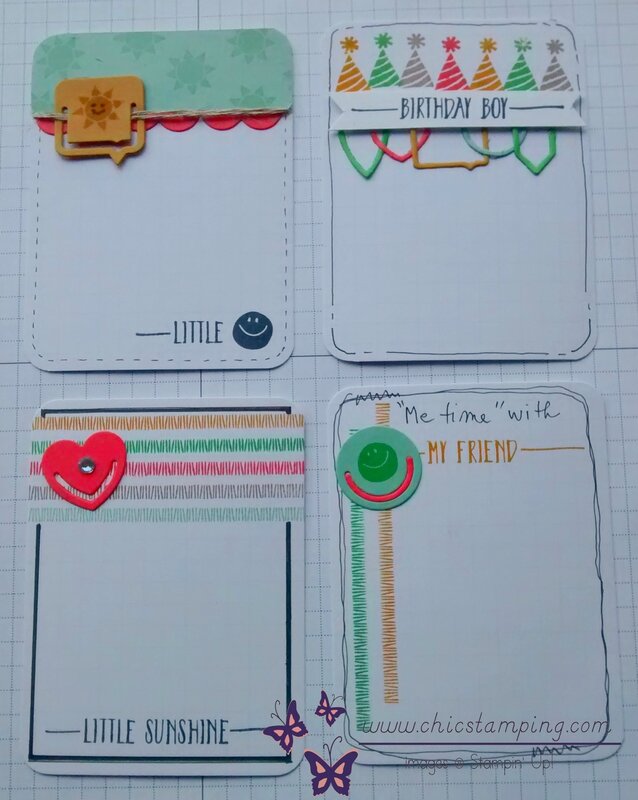 I hope that you have enjoyed this serie, it was really fun to make in about 30-35 min. A small and fun project for some great Little Sunshines!
If you have any question, leave me a comment below and let me know which next Project Life cards serie you would like me to feature here with step-by-step instructions using Stampin'Up! products.
Need any material from the list above? Contact me to place your order at adeline7674@hotmail.com or give me a call at 020.697.22.58.
Happy Stampin'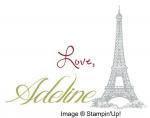 Comments DIY project life card: Paper clip serie