08 mars 2016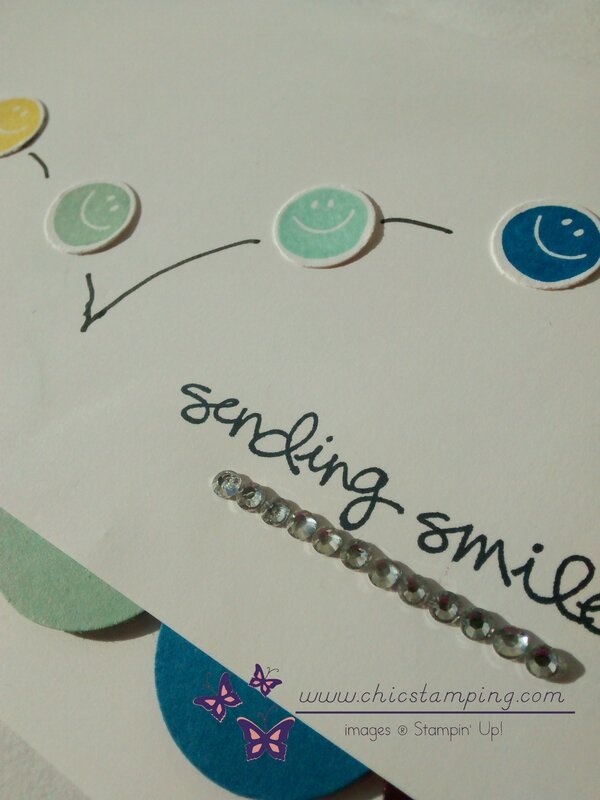 When I saw the great funny card from Brian King, Stampin'Up! demonstrator in the USA, I knew I had to CASE it. It's a fun and refreshing card, using an SAB stamp set that sadly retired too soon last month. But fortunately, I had the chance to get my hands on it too!

Once I had this idea in mind, and before I get ready to stamp, I came accross another version of his card made by Corinne Ossterhoff. Since she published it on a closed group, I'm not allowed to share it with you here. But just to mention where my card CASE is coming from. (It's right to give the source when we CASE!)
Here is Brian's card:
you can visit Brian's blog here to see more of his great projects.
And here is my own version: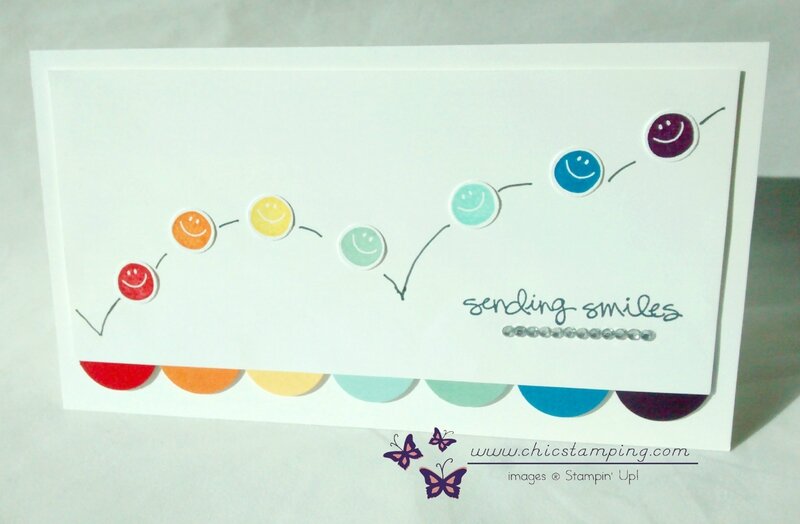 My card is made on a card base 4 1/4 x 7 1/2 inch. And all colored circles where punched with the Stampin'Up! 1" circle punch. The stamp set is Hello but as mentioned above, it is now retired.
Rainbow color combo used on my card:
And more...
Since this card is not a standard format, I used my wonderful Stampin'Up! Envelop Punch to create a matching envelop. The sentiment comes from another SAB stamp set that you can get for FREE right now: Party Pants.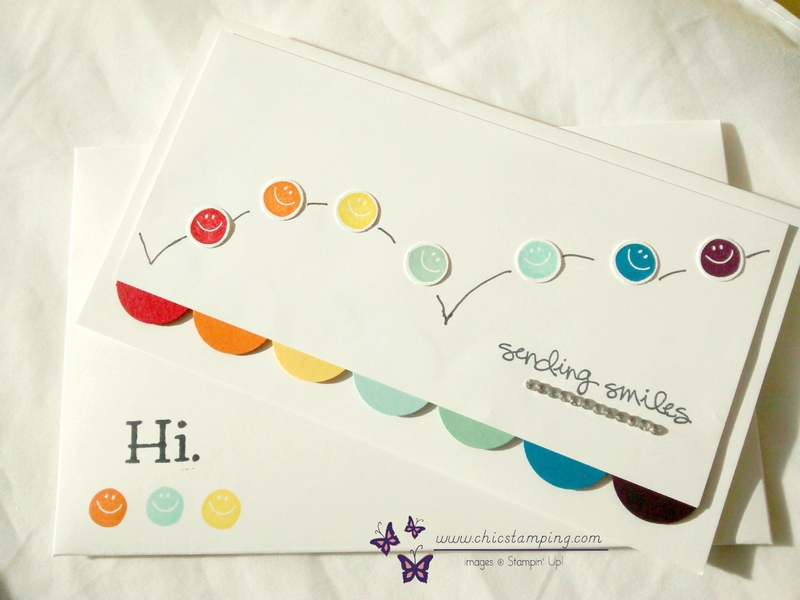 Shop Now
Do you want to order the basic material for this project? Contact me to place your order at adeline7674@hotmail.com or call me at 020.697.22.58. Shipping is free when you come to pick it up in Amsterdam. And yippie! this is still SAB, so free gifts are on your way too when your order is 60 euros or more. Contact me for more details.
Happy Stampin'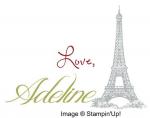 Comments I CASE'd Brian King Sending smile card.