10 mars 2016
It's Thursday Project Life card serie again! Time is flying!
Have you guessed what is the stamp set this month? Yes that's it! A Free SAB stamp set, fun and flowerish ... Flowering Fields! This is a perfect stamp size for Project Life, I love it! And best of it, I got it for free ... yippie!
But to be honest, ideas didn't come right away. I knew the size was perfect, but while watching at the box, nothing came at once.
So I went to the kitchen and made a batch of cookies ;) While my mind was away from theses fun flowers, in the back of my head, my brain was brainstorming. And while cookies where cooking in the oven, I took a piece of paper and sketched the cards... and in 10 mins, I was ready to start stamping!
Sometime it just take the smell of fresh cookies to get you started right?
So after this long short story, here is the card for today, and as each Thrusday, let's have fun together with the step-by-step instructions.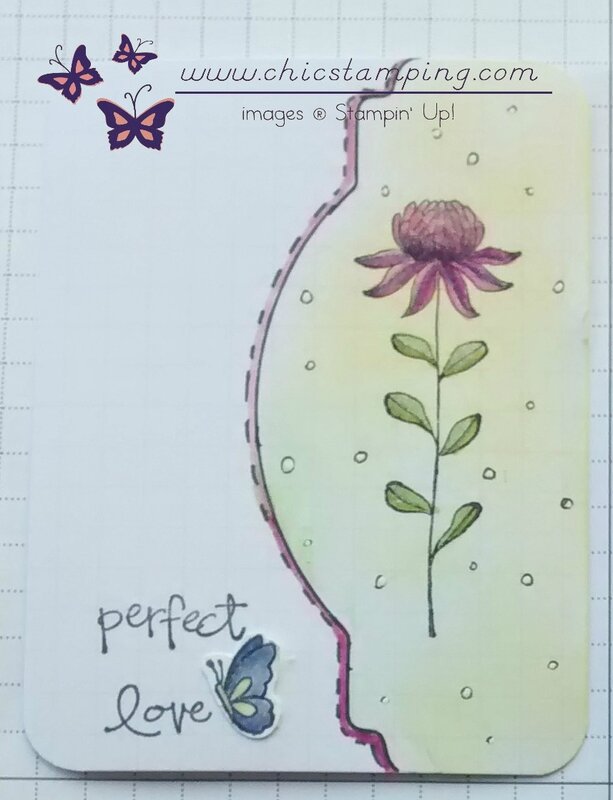 Material needed for this serie:
Flowering Fields free SAB stamp set.
Greatest Greetings.
Whisper White thick cardstock.
Blender pens.
Project Life non-fading pens.
Wink of stella pen.
Inkpads.
Memento black.
Sponge daubers.
Deco labels collection framelit dies. (optional)
White gel pen.
Color combo for this card:
How did i made this card:
Take your framelit or any other shape and trace around one side using the Project Life pens. I made a double line, one solid, one dotted. You can use any other shape, or just draw it by hand. Once you're done, let it dry for some minutes. Then take your sponge dauber and sponge first in Pear Pizza then in Daffodil Delight. My Sponge Dauber always contains a tiny bit of ink from another project. When I need a very light background, i do NOT recharge the ink on it. I use it as it is, almost dried.
While it dries, stamp your sentiment on the left. Stamp the little butterfly and color it with your blender pen using a dark blue, I used Night of Navy, and then Pear Pizza. Cut and glue it above your text.
Now that your card is dry, stamp the flower in the middle and let dry.
Use your Blender pen again and color between the lines with Blackberry Bliss.
Color your flower using your blender pen and Blackberry Bliss for the flower, Old Olive and Pear Pizza.
Use your Project Life pen again to draw some very small circles in different sizes. Let dry.
Use your Wink of Stella pen on the flower and leaves. It's hard to see on the photo but it's really shining on the card now!
Color inside the circles with your white gel pen, let it dry for at least 15 min. Once dried, add some Wink of Stella.
Your card is finished. If you have any question, feel free to send me an email at Adeline7674@hotmail.com. I will be glad to help!

Please keep in mind that theses instructions are for your personal use ONLY. If you use this step-by-step and show it on social medias or during a class, please do not forget to link it back to my blog: www.chicstamping.com. Thank you!
Shop Now
Do you want to order the basic material for this project? Contact me to place your order at adeline7674@hotmail.com or call me at 020.697.22.58. Shipping is free when you come to pick it up in Amsterdam. And yippie! this is still SAB, so free gifts are on your way too when your order is 60 euros or more. Get the Flowering Fields stamp set for free too ;)
Happy Stampin'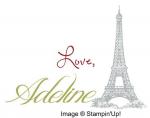 Comments DIY Project life card serie Flowering Fields