31 mars 2016
Hello Project Life card friends!
Thank you for all your nice comments last week about this card serie. I am also really in LOVE with this stamp set. It's small enough to fit little project and it's totally in the season!
This card is the last from this serie. If you want to see the 3 previous ones and all the other card series, jump right here!
Today is your last chance for getting this stamp set for FREE. Contact me at 06.134.179.71 to place your order before 9PM. After this time, it will be too late!
Material needed for this card:
Flowering Fields free SAB stamp set.
Greatest Greetings.
Whisper White thick cardstock or Project Life grid cards.
Blender pens.
Wink of stella pen.
Inkpads.
Memento black.
Tempting turquoise.
Pear pizza.
Old Olive.
How did i made this card:
Cut your card 4" x 3" in your whisper white thick cardstock.
Draw a dotted guide line with your project life pen on the 1/3 left side of the card.
Use a dry stamp dauber with Pear Pizza and ink 3/4 of the left side, finish the background with Tempting turquoise.
Stamp the flowers with Old Olive.
Color the each flower with a white gel pen, let dry.
Color each leave with your blender pen using Old olive.
Stamp your favorite greeting.
Your card is finished. It was again a very easy journaling card!!! If you have been following the card series, there is a calendar serie as well, showcased each month, to help you organize your sunshines. You can see it in the Project Life card gallery or on my pinterest gallery
Here are the 4 cards together: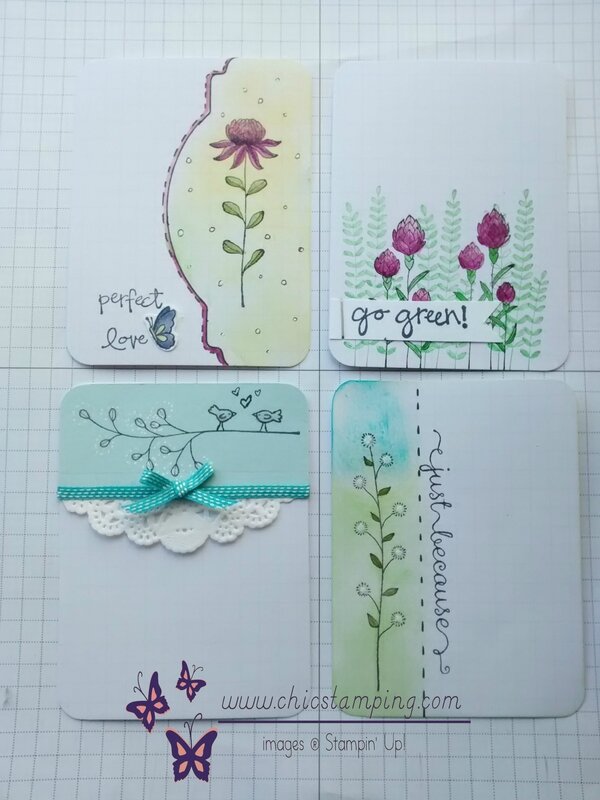 Please keep in mind that theses instructions are for your personal use ONLY. If you use this step-by-step and show it on social medias or during a workshop , please do not forget to link it back to my blog: www.chicstamping.com. Thank you!
Shop Now
Do you want to order the basic material for this project? Contact me to place your order at adeline7674@hotmail.com or call me at 020.697.22.58. Shipping is free when you come to pick it up in Amsterdam. And yippie! this is still SAB, so free gifts are on your way too when your order is 60 euros or more. Get the Flowering Fields stamp set for free too ;), TODAY is the last day!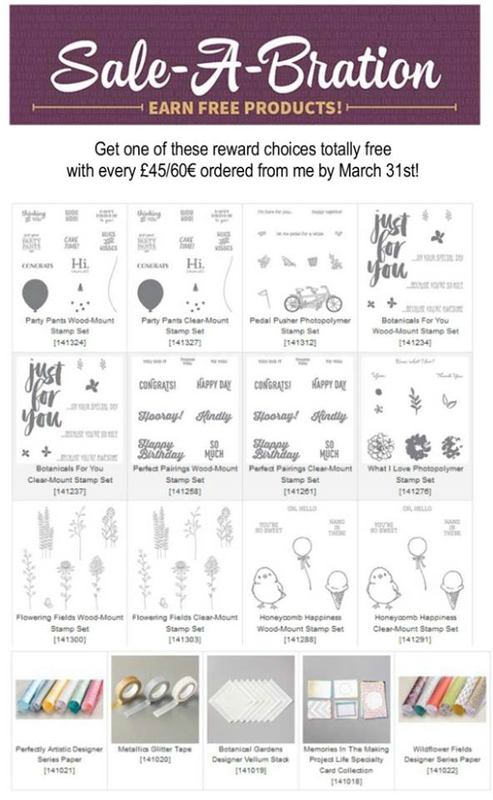 Click to enlarge and make your choice ;)
Happy Stampin'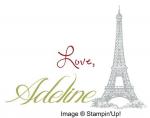 Comments DIY Project life card serie Flowering Fields #4