28 avril 2016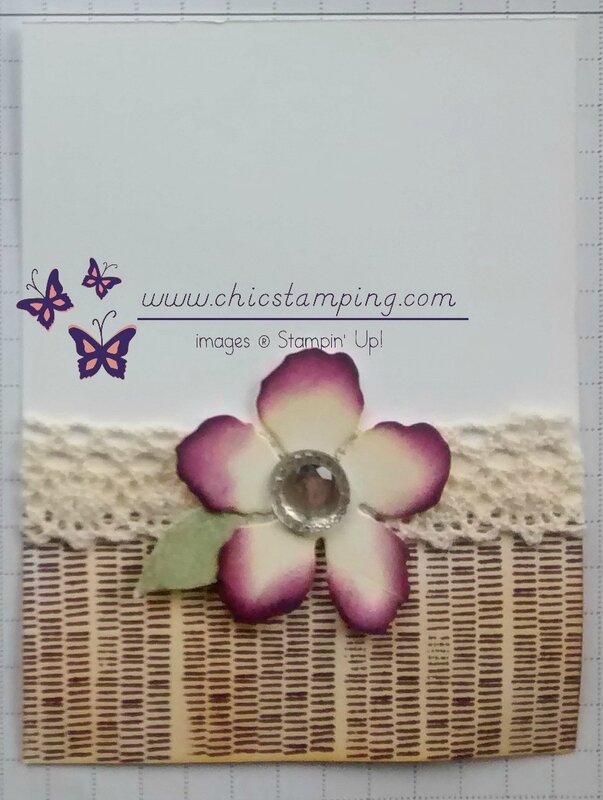 This is the last card from this serie and I think this one is my favorite of all. I love the bottom effect and especially this gorgeous Blackberry Bliss color. I'm so sad that this color will be gone on June 1rst!
Material needed for this card:
Botanical Booms photopolymer stamp set.

Iced Rhinestone Embellishments

.
Sponge Daubers.
Aqua painters (optional)
Crochet Trim Victoria (retired)
Whisper White thick cardstock.
Inkpads In Colors 2014-2016 (see list below).
Memento black.
Color combo for this card:
For this month card serie, I chose the In-colors 2014-2016. They will soon retire! If you do not want to be out of supplies for theses colors, contact me now. They will be available while supply last! Edit: inventories are already low for theses items, don't wait too long!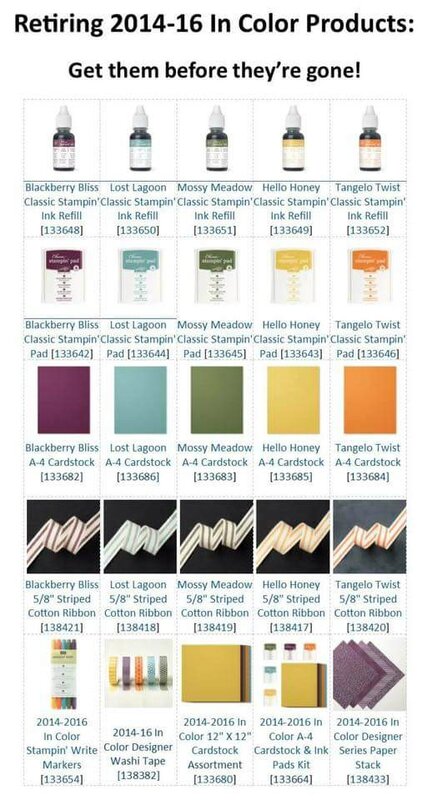 How did i made this card:
This card is the easiest of this serie. It took me less than 10 min to create it. I love the effect with the dots!
Cut your card 4" x 3" in your whisper white thick cardstock.
Sponge lightly the bottom of your card with Hello Honey and a sponge dauber. Don't take too much ink. Let dry for a few seconds
Stamp the lines with Blackberry Bliss on the bottom of your card.
Cut a leave and ink with Mossy meadow. I used a aqua painter but you can also use a sponge dauber.
Cut a rose and ink the petals with Blackberry Bliss. Stick a giant rhinestone.
Stick a piece of trim.
Glue your flower and you are done! You have enough space for journaling!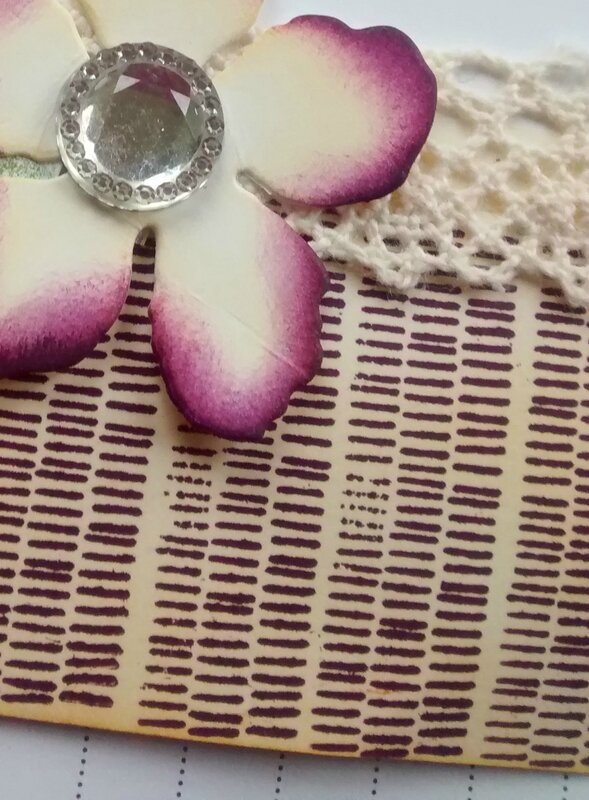 It was again a very easy journaling card!!! If you have been following the card series, there is a calendar serie as well, showcased each month, to help you organize your sunshines. You can see it in the Project Life card gallery on my blog or on my pinterest gallery. Each card has a tiny tutorial for you to follow if you need instructions to get started.

Please keep in mind that theses instructions are for your personal use ONLY. If you use this step-by-step and show it on social medias or during a workshop , please do not forget to link it back to my blog: www.chicstamping.com. Thank you!
This serie is finished, here are all the 4 cards together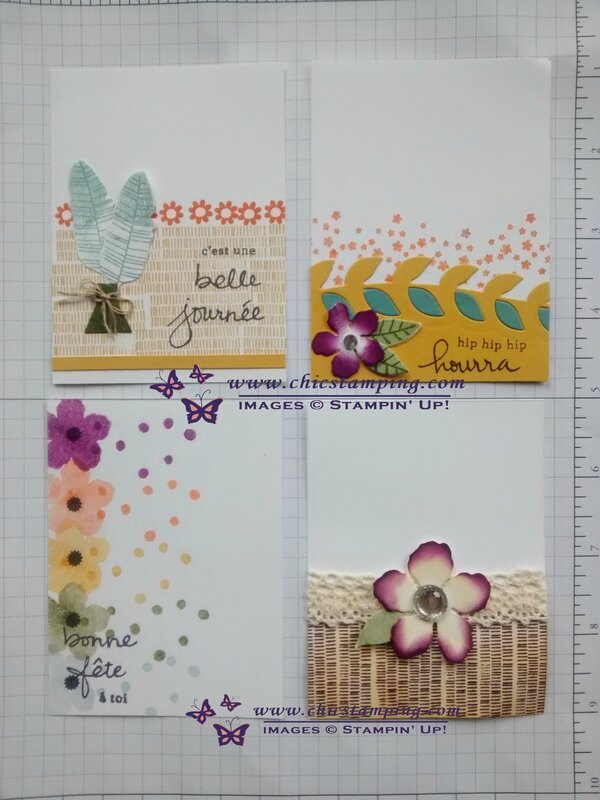 Shop Now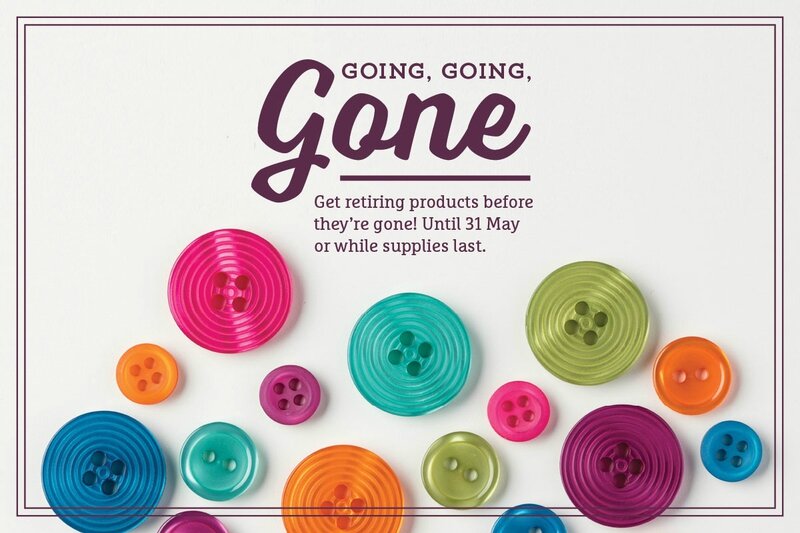 The retiring list of stamps and supplies is available here. Hurry up, items are on stock while supplies last.
Do you want to order the basic material for this project? Contact me to place your order at adeline7674@hotmail.com or call me at 020.697.22.58. Shipping is free when you come to pick it up in Amsterdam.
When you order for 60 euros or more, you receive an extra gift from me.
When your order is 80 euros or above, shipping is free directly to your home from me too! (This is not a Stampin'Up! offer, only a gift from Chic Stamping.)

Happy Stampin'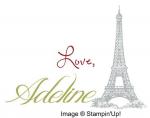 Comments DIY project life card: Botanical Blooms serie #4