24 juin 2016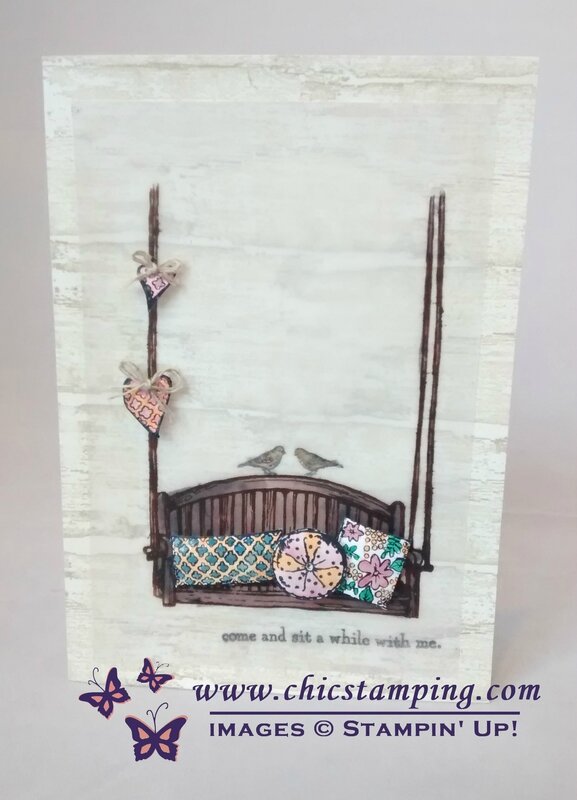 I have a shabby chic for you today showcasing the new photopolymer Sitting Here stamp set, stamped on vellum paper.

The background was made to imitate a wooden structure, and was made using my favorit background stamp set Timeless Textures.
Before I go to the details, here are the material used for this card:
Vellum Cardstock #106584
Whisper White Thick cardstock #140490
Sitting here stamp set #141589
Timeless Texture stamp set #C #140517 or W #141934
Simply score stylus (from the Simply Scoring Tool #122334)
a very soft piercing mat from my son ;)
Aqua painters (medium) #103954
New 2016-2018 Inkpads
Early Expresso Inkpad.
Stampin'Write markers Basic Black and Early expresso
New foam addhesive strips
Linen Thread
Now some little details.... and tips!

Two little birds are singing on the top of the bench and are facing each other. This is so easy to do with only one stamp when you use vellum.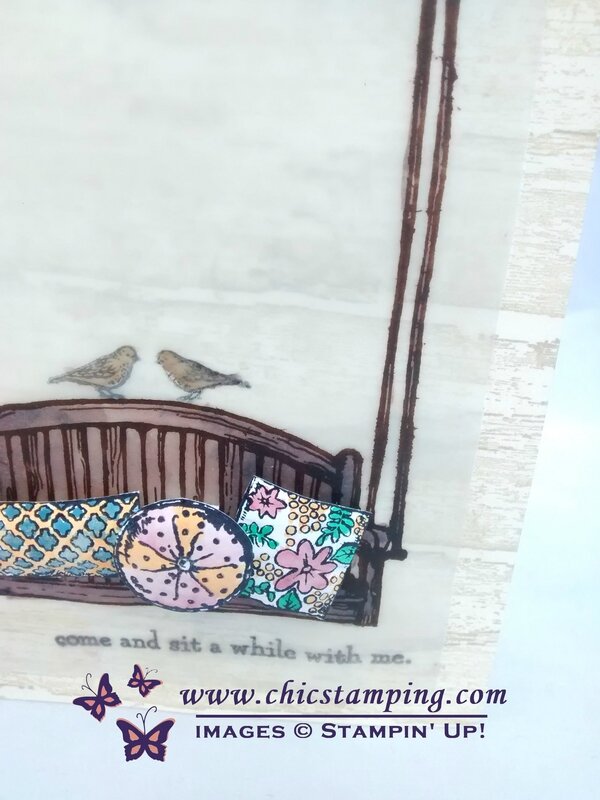 Chic Stamping tip: stamp one bird on the top of the bench, then turn your vellum and stamp the other one facing the first bird. Come back right after it is completely dry with your Stampin' Write markers , here is Early Expresso and Basic Black, and go over the black lines to make the pop again. Color them with your birds with a dry brush, let dry, repeat until you have a nice brown showing up on the front side.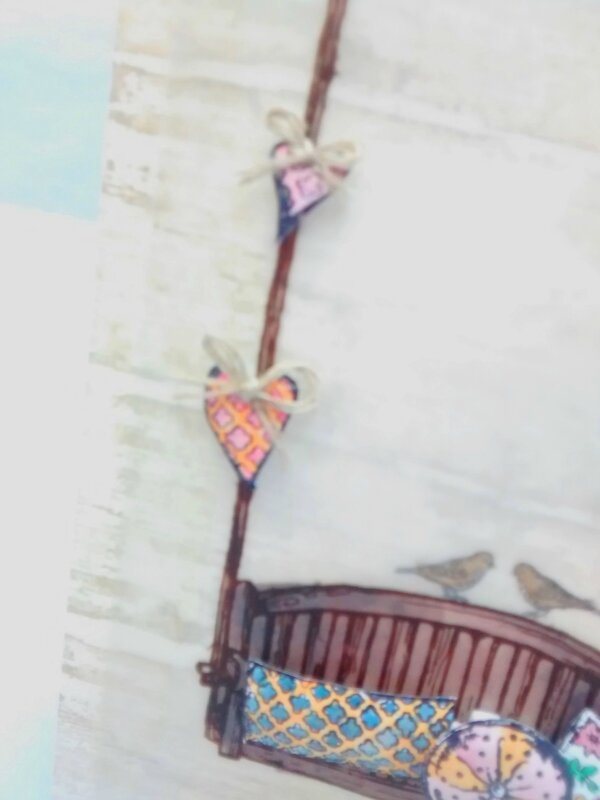 Chic Stamping tip: To make the pillow pop and look real, Cut color and dry your pillows. Place them on a very soft mat and gently use your Stylus in a circular motion from the center to the side to brake the fibers and make the paper "curl". They will look like being in 3D!
Chic Stamping tip: To give my card a even more shabby look, I have stamp the pillow again and draw some hearts with my marker, then cutted them and colored them again using the same inkpads.
Last tip: When stamping and coloring on vellum with watercolor inkpads (aka not a waterproof ink), stamp on one side, color on the other side. Then you are sure that your coloring will not affect the stamped image.
I hope that you have enjoyed today's tip and the card. Please let me know if you have any question, I am glad to help!
Join my Enamel Shape kit here. 195 shapes in all colors for only 11.75€!! A cheap price for every size and color!!
Happy stampin'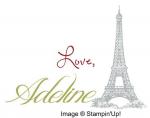 Comments 3D Shabby Chic bench