14 juillet 2016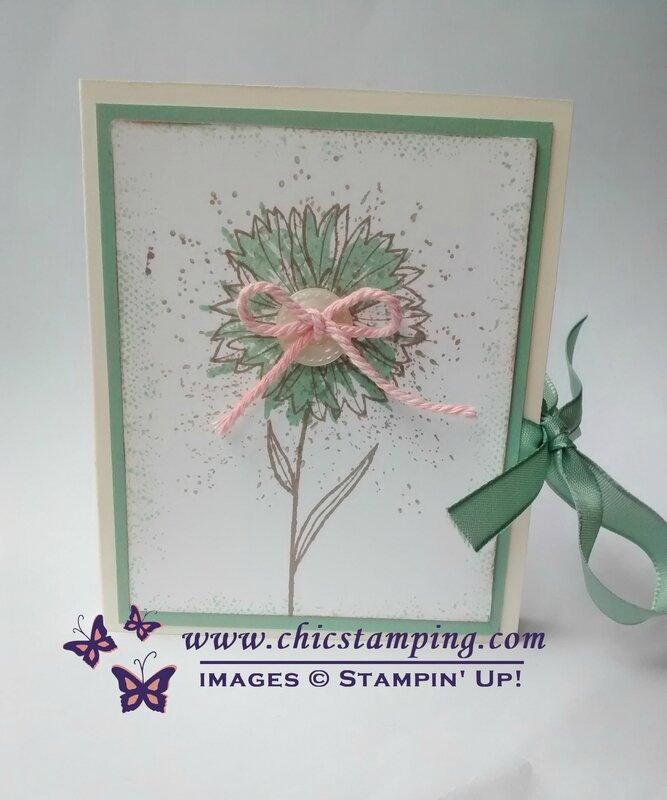 Today is a little box I made for all the ladies who have purchased my little Chic Stamping Enamel Shapes Kit. Since it was the entire collection, I wanted them to be able to find out which color was in which color family. Not easy when you do not have the packaging anymore, right?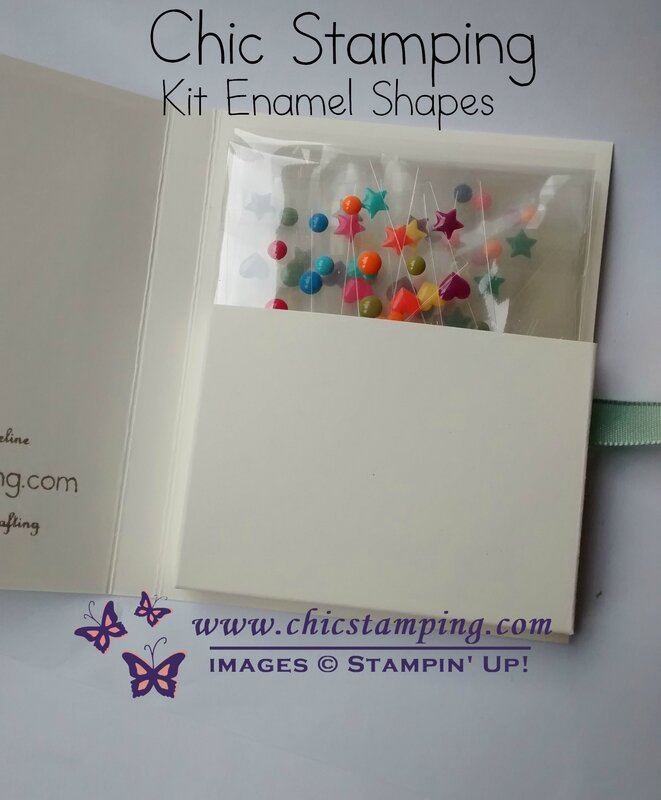 I have therefore packed each color family into individual clear bags and placed the names on it using my Labeler Alphabet stamp set. I forgot to take a photo.... oops!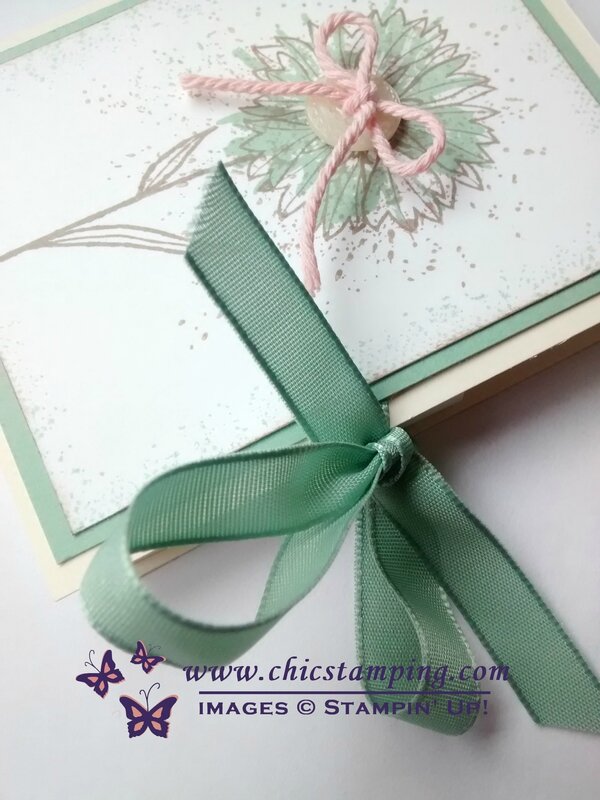 To create the front cover, I have used a piece of Whisper White, and stamped the gorgeous new grunge stamp set Touches of Texture all around the edges using Mint Macaron and Tip Top Taupe, and I used the same colors for the flower in the middle. I used the coordinating Mint Macaron New Sheer Linen Ribbon to close the box.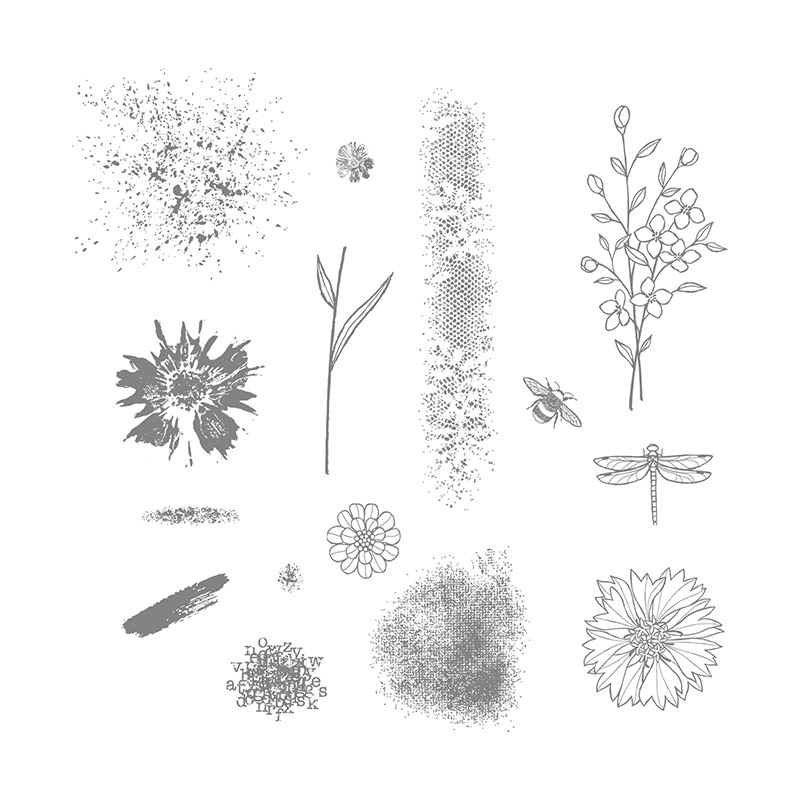 Image © Stampin'Up!
To color the twine, I took a tiny piece of White Thick Baker's Twine and soaked it into water with drops of Flirty Flamingo re-inker drops. It gives and extra touch to the all project with a lighter color. That makes a nice balance, right?
That's it for today's little project. I did not keep the measurements but if you are interested in making your own with the same dimension, just write a comment below and I will make a new box (that's an easy ready project for a little gift, think a tea bag and a cookie..) for you.
Next group order is tomorrow 15th at 19PM. You will receive your coupons per email, please make sure that you check your spam box and that your WRITE your numbers on a safe piece of paper or notebook, we can not send them back to you if you loose them.
Happy Stampin'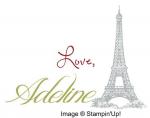 Save
Comments Mini card-box for enamel shapes