18 juillet 2016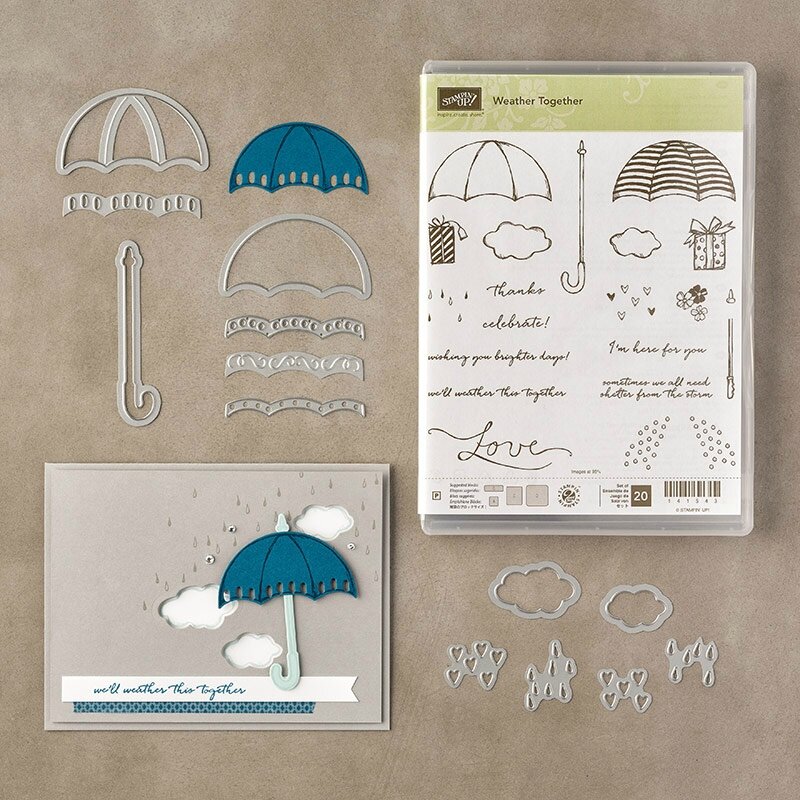 Image © Stampin'Up!

Weather Together Photopolymer Bundle
Being a demonstrator do not only give you the opportunity to buy products at a reduced price but also to see before everyone else all the new products coming in the annual catalog first!
One of the very first bundle that has cought my eyes during the On Stage Amsterdam products spotlight was this awesome umbrellas stamp set and coordination framelits and thinlits. Aren't they awesome? I love umbrellas, don't ask my why... We all have a little crazyness inside right?
All bundles this year will not carry on next year. This means that even if the products come back in the next catalog, the bundle reduced price will not come back. It's time to get your hands on all your favorit bundles and SAVE 10% off!
Here is a little video of the stamps set and dies. They also EMBOSS! That's the first time that Stampin'Up! releases dies that cut and emboss at the same time! I let you enjoy this video while I will create more samples with them to show you how fun they are.
Are you new to stamping and die cutting?
If you have any question on how to uses the dies and the Big Shot, do not hesitate to ask! I offer FREE Big Shot demonstration directly at your home or in my craftroom in Amsterdam. It's as easy as a phone call to reach me or by email. Why not giving it a try? Contact me at adeline7674@hotmail.com
Don't forget the coupon deal this month. For each 60€ that you spend, you will receive a 6€ coupon per email. Isn't that great? Free products, yippie!!! You can redem your coupons in August.
Next group order will be August 3rd at 19h.
Happy Stampin'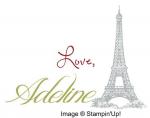 Save
Comments Product Spotlight: Weather Together