15 septembre 2016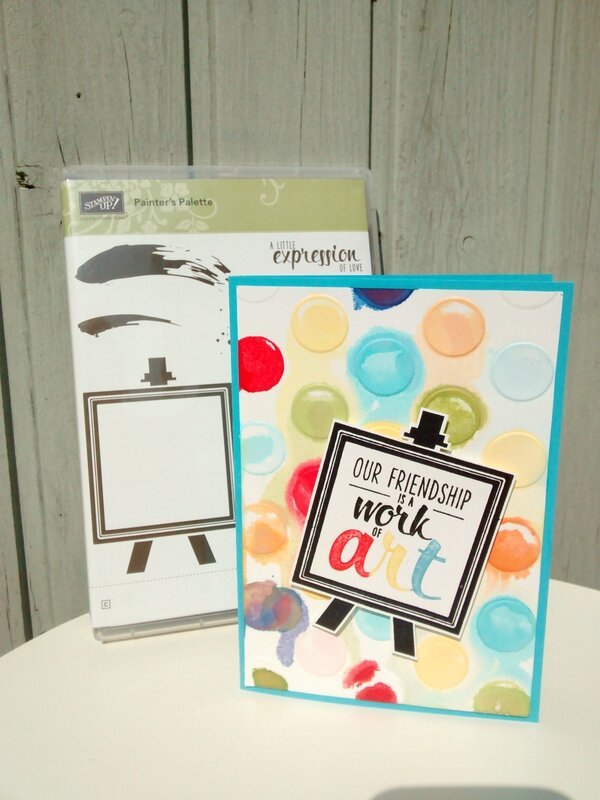 Een van mijn best vriendin is een schilder. Zij hou van kleuren en verf en nog meer andere inkten. Deze kaart was voor haar gemaakt met mijn leuk techniek Splash background en hier is de tutorial dat ik heb gemaakt door Sale-A-Bration dit jaar.
Dit achterground is zo fun!!
One of my best friend is a painter and she loves playing with colors, paint and ink. I made this card using My fun Splash Background technique and you can find the tutorial here. It's so much fun to do!
Ik heb de achterground gemaakt met een "embossing folder" (embossen map? is dat correct? :) ) en veel verschillende stempelkussen vullingen flesjes. Dan ik heb de Work of Art stempel set gebruiken en ik heb het gekleurd met markers en memento inkt: Stempel eerst met Memento inkt, than maak de word ART schroen en dan kleur met markers. Het staat op het kaartje met de nieuw Foam Adhesive strips.
I have made the background using a variety of refills and an embossing folder. The sentiment and the painter easel are from the Work of Art stamp set, maybe one of my favorite stamp set! I attached it with the new Foam Adhesive strips. To color the sentiment i first stamped with memento, then removed the ink on the word ART with a baby wipe and then colored with markers.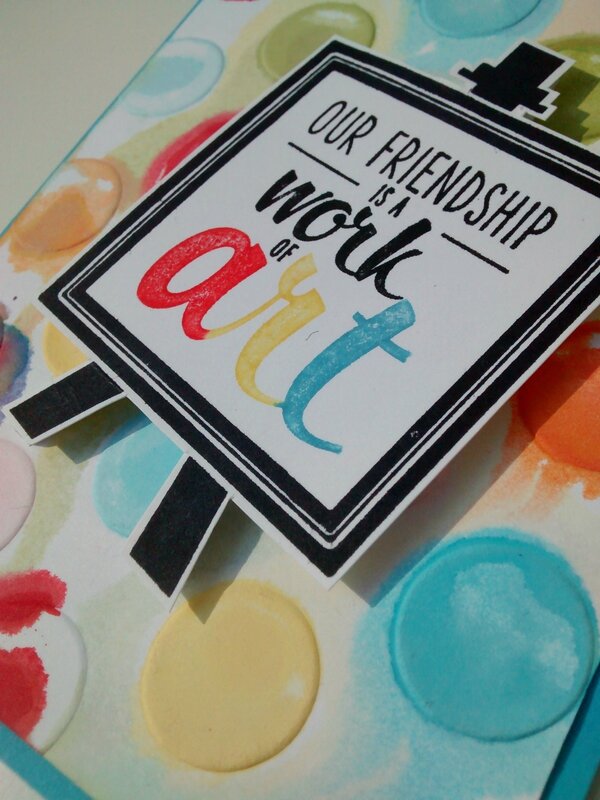 Er zijn erg veel nieuw producten in de aanbieding rack begrijkbaar op de website. Kijk maar snell want OP=OP!! Spare 60% !!
There are nieuw products in the clearance rack, be quick, it's until products last. Save 60% off!

Willen jullie gave technieken leren door een workshop? Hebben jullie material nodig of vragen over dit achterground? Neem dan even contact op voor een workshop datum per email Adeline7674@hotmail.com of bel 06.134.179.71.
Plaat ook een bericht hieronder. Ik hou van jullie reacties!
Would you like to learn some techniques and play with theses great sets? Do you have questions or would you like to place an order? Contact me and we will plan a great and fun workshop. Do not hesitate to contact (see above) me I am always glad to help.
Leave me a comment below, i love hearing from you!

kijk deze week Stampin'Up! actie hier
Download de nieuw herfst/winter catalogus hier
Veel plezier , have fun!
Happy Stampin'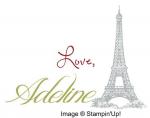 Comments work of art en 60% off !!