22 septembre 2016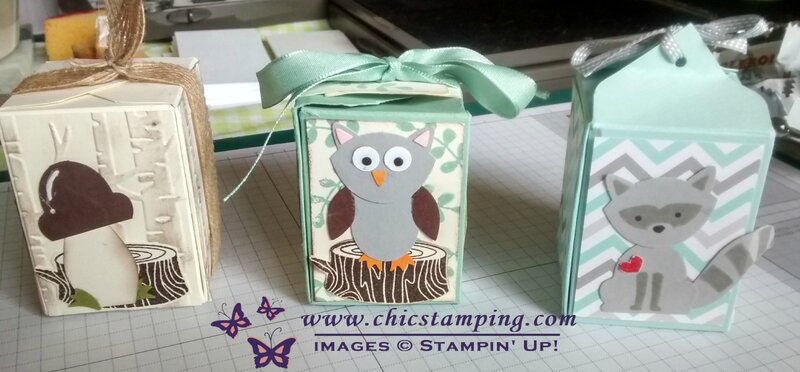 Na een paar dagen in bed want ik had een grote griep, was ik zo blij gisteren een dagje samen met somige van mijn teamies te genieten en een nieuw teamie te ontmoeten. Als wij samen een dagje maken doen wij soms een swap. Wat jammer dat de hele team niet compleet was maar het was zo leuk om met Gerda kennis te maken!
Swaps zijn leuk voor inspiratie te krijgen en voobelden van andere stijlen. Dus maak ik nooit 2 keer hetzelfde. Ik heb de doosjes gemaakt met de Stampin'Up! Gift Bag Punch Board, Foxy Friends DSP en cardstocks en heeft 3 verschillende stijlen gebruiken en ik heb met de Foxy Friends bundle pons en stempels gewerkt.

Onder elke doosje is de list voor alle andere materialen dat ik heb gebruiken.
After several days stucked in bed with a big flu, I was really happy to enjoy a day out with som of my teammates. Sometime we exchange swaps. What a pity that the whole team was not there! Missed you ladies! But I met my new teamy Gerda, it was so great to meet you!
Swaps are great for inspiration and also to receive examples from crafters having different styles. Therefore I find it funny to always make my swaps different.To make this little boxes, I used the Stampin'Up! Gift Bag Punch Board, some Foxy Friends DSP for the first box and had fun making 3 different styles. All the punch Art is made with the Foxy Friends punch, available as a bundle with matching stamps.
Under each foto from the boxes, I have listed the material that I have been working with.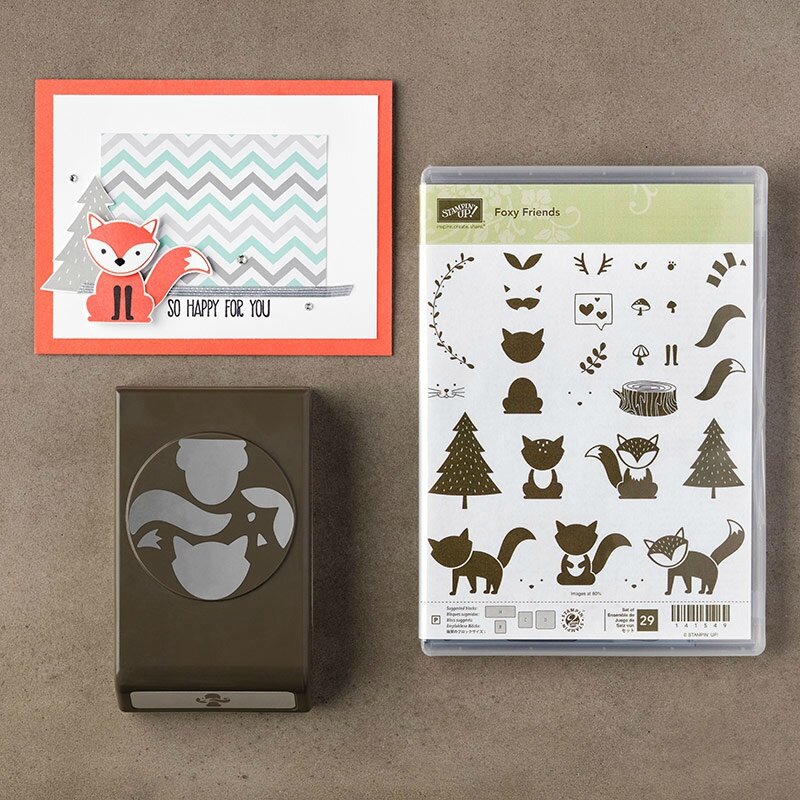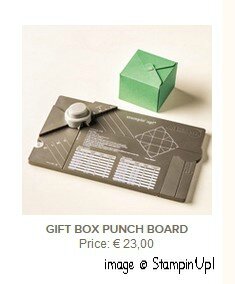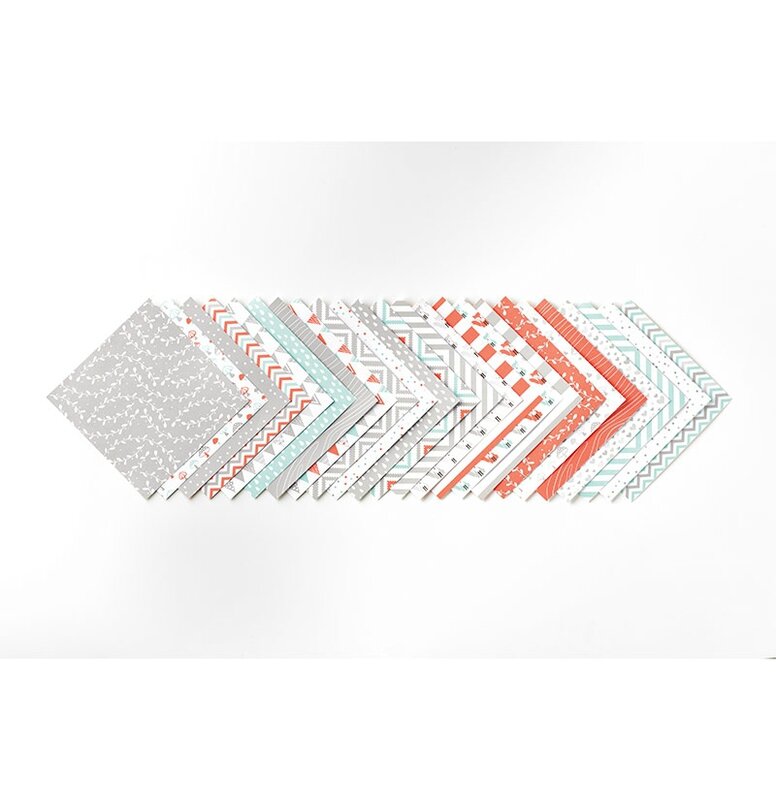 De eerst doosje is gemaakt in een erg simple stijl met DSP. Het doosje is dicht met een stukje Soft Grey Stiched Ribbon.
The first box below is made in a very simple style, using the DSP. I closed the box with a little piece of Soft Grey Stiched Ribbon.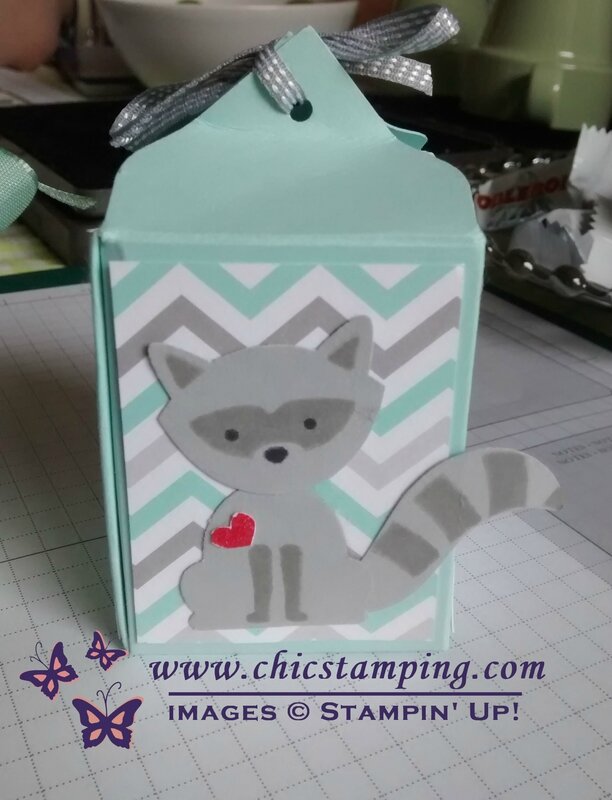 Voor de tweede doos, ik heb de Woodland Textured Impressions Embossing Folder gebruiken en een sponge Dauber met Chocolate Chip inkt. Die paddestoel is ook gemaakt met de Foxy pons! Er zijn zo veel meer dieren en andere figuren dat je kun met dit pons maken. Er komen meer op mijn blog! Het doosje is dicht met een stukje Burlap Ribbon en een restand van Linen Thread dat op mijn tafel was...
For this second box, I used an embossing folder en sponge daubers to highlight the trees. I wanted to create a little forest look! I made the mushroom with the foxy punch too! There are so many critters and other shapes that you can make with this punch. More example are coming on my blog! The box was closed with a little bit of Burlap Ribbon and a small piece of Linen Thread that was on my table...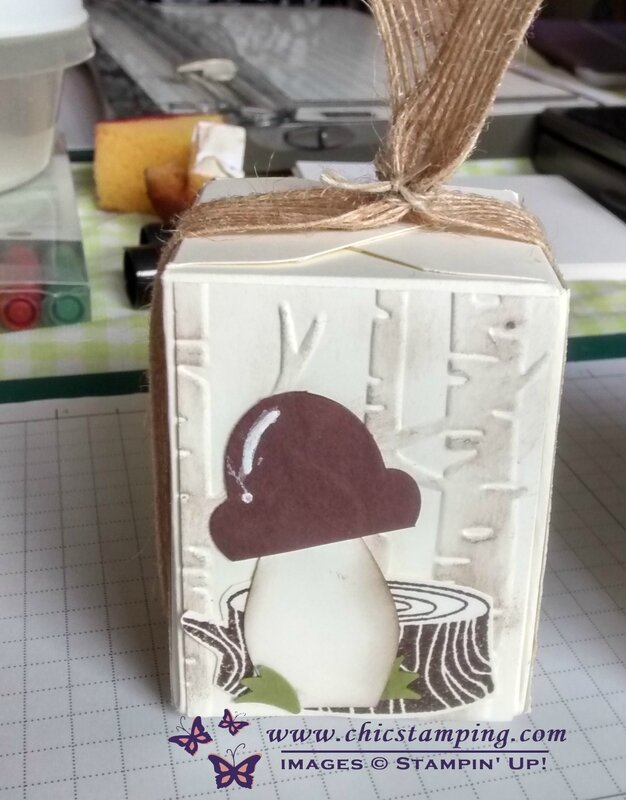 Voor de laastste doos, ik wilde een stempel achterground maken. Ik heb de stempel gebruiken op Vanilia cardstock. Is dit uil niet schatig?
For this last box, I wanted to make a handmade background. I used the matching stamp set to create it on Vanilia cardstock. I used as well ribbon to close the box. This one is a Mint Macaron Sheer Linen Ribbon. Isn't that owl so cute?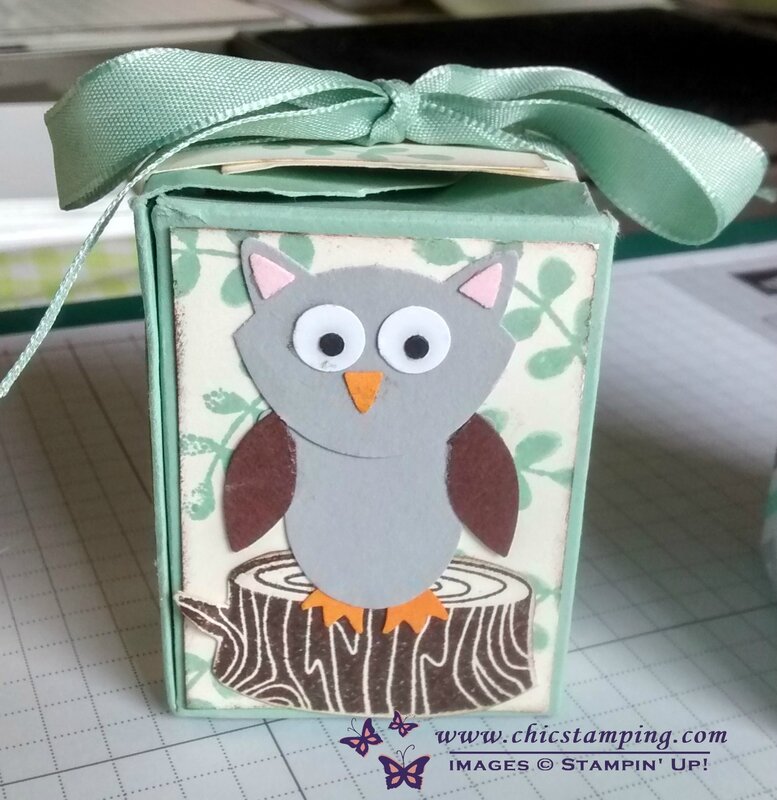 Ik ben met de trein naar Annette, onse upline, geweest maar helas waren de doosjes in mijn tas niet goed gepakt en zij zijn een beetje gebroken; Sorry dames! Geluiker zijn zij nog goed voor inspiratie en de snoepjes erin zijn lekker!
I went to our upline Annette for this great day by train and helas the little boxes were not complitely secured in my bag. Sorry ladies! By chance they are not totally broken and are still good to see for the inspiration and they are filled with yummie candies!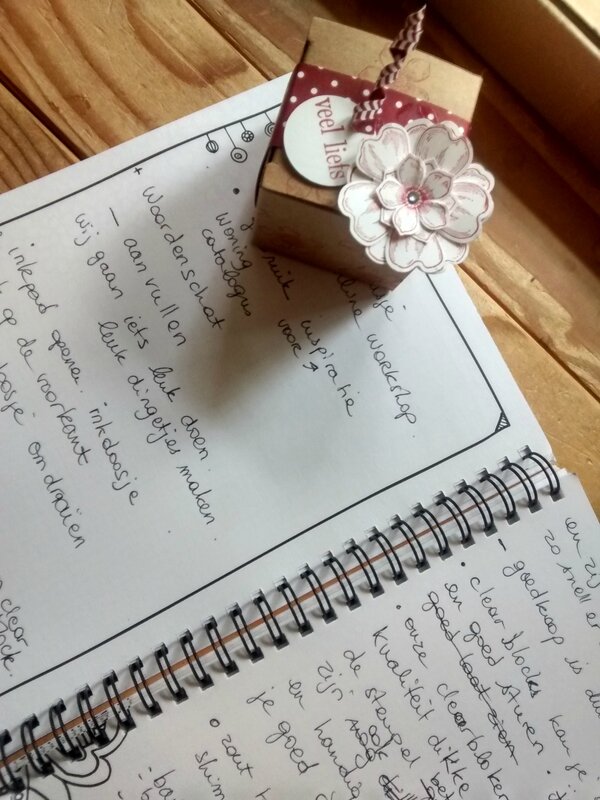 De dag was vol met technieken en inspiratie. Voor mij was een grote kans voor om in NL te leren, want ik graag wil meer workshops in NL geven. Ik heb nog veel te leren met die taal, maar stukje bij stukje komt beter. De technieken had ik niet nodig maar de woordenschat wel!
Wij hebben ook een kleine kadoetje gekrijgen van Annette.... de snoepje is al weg! hihihi was lekker!
Ik wil graag een grote bedankt zegen voor iederen die komt mijn blog kijken en proberen mijn verhaltjes te begrijpen. Tja, soms zijn er nog veel grote foutjes... ik doe mijn best hihi.
The day was full with techniques and inspiration and lot of laughing. For me, it was a great chance to learn how to name theses techniques in Dutch. I want to give more workshops in Dutch so i was super glad to be able to learn more about crafting in this language. I didn't need to learn the techniques but the vocabulary! So you see above my Stampin'Up! booklet, received at last On Stage with many other gifts, full with vocabulary.
I would like to thanks all my Dutch ladies for visiting my blog and trying to understand my stories in Dutch. Well, there are still many huge mistakes but i do my best. Little by little i learn more and hopefully you can follow me :)
Have a nice day!
Happy Stampin'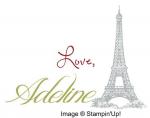 Comments Kleine doosjes voor mijn teamies... little boxes for mijn teammate