01 octobre 2016
Stampin Up! wil een feestje met ons maken voor Card Making Day en heeft 2 super GEWELDIG aanbiedingen voor ons deze maand.
Stampin'Up! want to celebrate the World Card Making Day with us by offering a special offer this month. Actually, 2!
Eerst aanbieding is geldig 1-5 Oktober. Hebben jullie zin in kaartjes maken en sturen aan jouw vriendinnen? Een kleine handgemaakt verassing tussen de facturen dat wij bijna elke dag krijgen in de brievenbus is altijd een feestje.
Hier zijn erg leuk producten die zijn TOT 25% off! Ja !!
The first offer is available 1-5 Oktober. Do you want to create and send cards to your friends and surprise them with a beautiful handmade card? What a suprise in the mail among the bills. You will make their day for sure!
Hier are all the products that you can order with me UP TO 25% OFF
These prodcuten zijn super om kaarten te maken en ook enveloppen! De Envelope Paper is een special papier die is gemaakt voor de Envelope Punch Board. Met deze material kunnen jullie alle sorten maat maken. Het is ook super gaaf om doosjes te maken met die pons! Willen jullie meer weten? Ik ga jullie laten zien door een workshop.
All of theses products are especially selected to make beautiful cards with their matching envelopes. The Envelope Paper is made especially to be used with the Envelope Punch Board and will allow you to make many difference sizes! This punch can also be used to make fun boxes too! Ask me how to and I will show you! (during a great workshop off course!)
De Fast Fuse is een super sterkt adhesive. Bij aankoop van een Fast Fuse, krijgen jullie een GRATIS refill.

The Fast Fuse is a super strong double side tape adhesive. When you purchase a Fast Fuse, the refill is FREE.
De Tweede Aanbiending is ...
The second special offer is...
Willen jullie nog meer producten in aanbieding? Misschien mooi Design Serie Paper om jouw kaarten te gebruiken?
Deze maand, in Oktober, koop 3 DSP en kies een GRATIS! Is that niet leuk?
Do you want more products on sale? What's about a Design Serie Paper special offer?
For the whole month of October, for every 3 DSP packs that you buy, you can choose one free. There is no limit. Buy 6 get 2 free....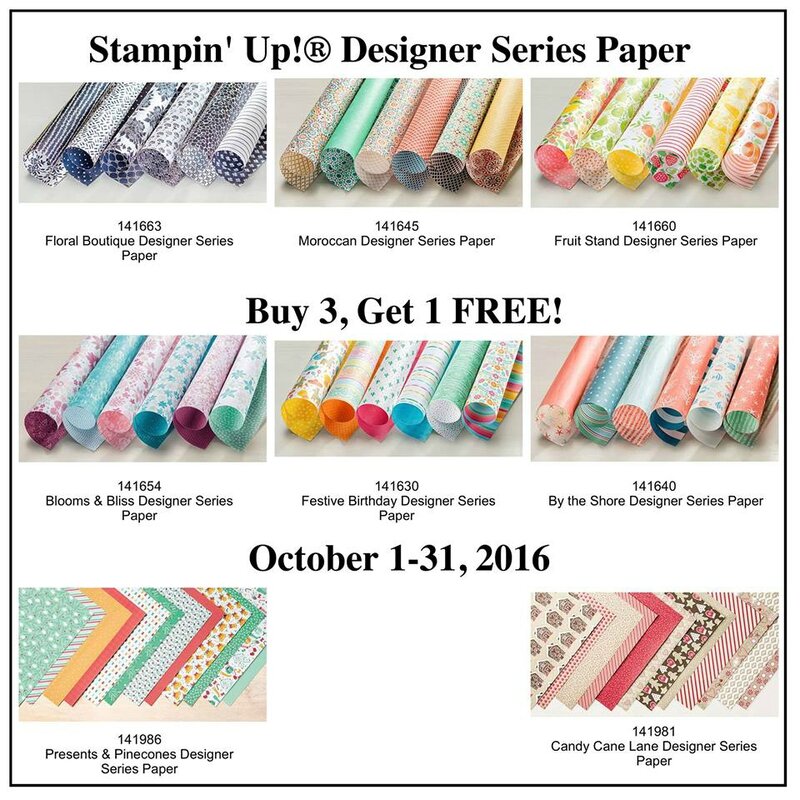 Samen bestelen?
Eerstvolgende (mee-)besteldagen:
Maandag 3 Oktober 19h
Dinsdag 11 Oktober 19h.
Voor alle besteling boven de 70 euros is de besteling gratis bij U gestuurd met een special ChicStamping cadeautje. Over 100 euros kunnen ook jullie kiezen voor een gratis Inkt kussentje. (Alleen met ChicStamping!)
Stuur me een bericht per email met jouw besteling listje naar Adeline7674@hotmail.com of bel 06.134.179.71
Is your order above 70 euros? I send your order FREE at home with a special gift from ChicStamping. When your order is above 100 euros, you can choose a FREE inkpad too! (This is only available at ChicStamping)
To place your order, contact me at Adeline7674@hotmail.com or by phone 06.134.179.71
Happy Stampin'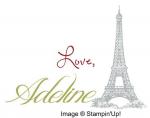 Comments World Card Making day en EXTRA leuk aanbiedingen!