06 octobre 2016
Met de Stampin'Up! materialen, het is zo makkelijk om prachtig simple creaties te maken met een WOW factor in een paar minuten! Alles in de catalogus is gecoördineerd zodat wij moeten niet zoeken voor uren in dozenden plekken voor bijpassend kleuren of stempels. En dat wind ik leuk!
It is so quick and easy to make simple creations with a WOW factor with the Stampin'Up! material. Everything is coordinated for us so that we do not need to search for hours to have matching material. Colors, papers, stamps, it's all nicely made for us. And this is really what I love at Stampin'Up!
Nu is de seizoen voor fruit plukken en jam en vruchtengelei maken. En dat is de specialiteit van mijn lief moeder. Ik vraag haar elke jaar voor pootjes en zij doet hem voor ons met veel plezier. Kiwi, kersen enzo... miam, zo lekker!
This is now the season to get fresh fruits to make jams and gelees. And this is my super sweet mom specialty! I ask her to make more jams for us every year and she does it always with pleasure. Kiwi, peach etc.. miam, so delicious!

Deze jaar heb ik haar gevraagd om meer jam pootjes voor ons te maken want alles was bijna op! Wij eten wel jam :) Maar in plaats van bellen, ik heb deze kleine "tasje" gemaakt en ontvangen met die kaartje. Zij was super blij mee en heeft ze op de nieuw pootjes geplakt (zie hieronder "hoe").
This year, instead of calling her, I sent her this cute little glasine bag filled with paper stickers (without glue, see below!) along with this card. She was really happy and used them on the pots.

Ik heb deze tasje in een paar minuten gemaakt:

* Op een stukje wit thick cardstock, ik heb de aarbeien van het stempel set Fresh Fruit gestempeld met Watermelon Wonder en Real Red, dan met Cucumber Crush en Emeral Envy. Dan heb ik ze geknipt met een schaar.

* Ik heb een stuckje Fruit Stand Design Serie Paper gesneden op mat van de Glasine Gift Bag (tasje), van 5cm x 11.5cm.
Ik heb deze stukje papier geplakt met ons Multi Liquid Glue en dan het tasje gevouwen. Erg simple toch?
* Knip daarna een stukje van Burlap Ribbon van 15cm en knip de kant af in en V. Ik heb het geplaakt met Tear and Tape adhesive.
* Lijm de aarbeien op.
* Maak het een stukje "bling bling" met een paar Gold Sequins geplakt met Glue dots.
* Klaar!
How did I made this bag within minutes....
* On a piece of White Thick Cardstock, stamp the strawberries from the Fresh Fruit stamp set, using Watermelon Wonder and Real Red, then Cucumber Crush and Emeral Envy. Cut them out with cissors.
* Cut a piece of Fruit Stand DSP from 5cmx 11.5 cm and glue it on the bag near the opening with the Multi Liquid Glue. Then fold the bag.
* Cut a piece of Burlap Ribbon from 15cm and cut the hedge in a V shape. Attach it with Tear and Tape. Glue will
not work!
* Glue the strawberries.
*With Glue Dots, attach some few Gold Sequins for more "bling bling".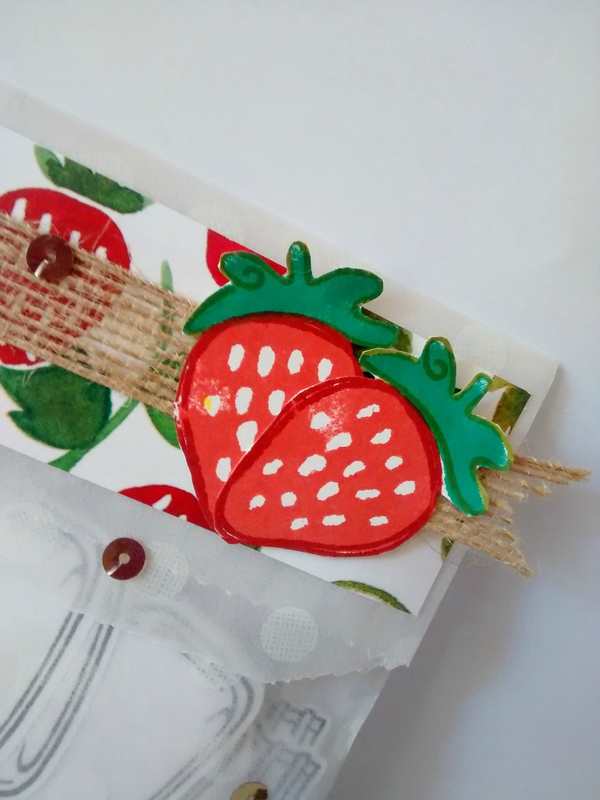 In de tasje zijn er veel kleine potjes dat ik heb de Jar of Love (dit is een bundle! spaar 10%) gestempeld op gewoon Printer Papier met Memento Black en gestansd (?) (ik heb de bijpassend stansen gebruiken).
In the glasine bag I placed a lot of jars tags made with the Jar of Love (this is a bundle! save 10% off) that i stamped with Memento Black on normal printer paper and die cut with the matching dies.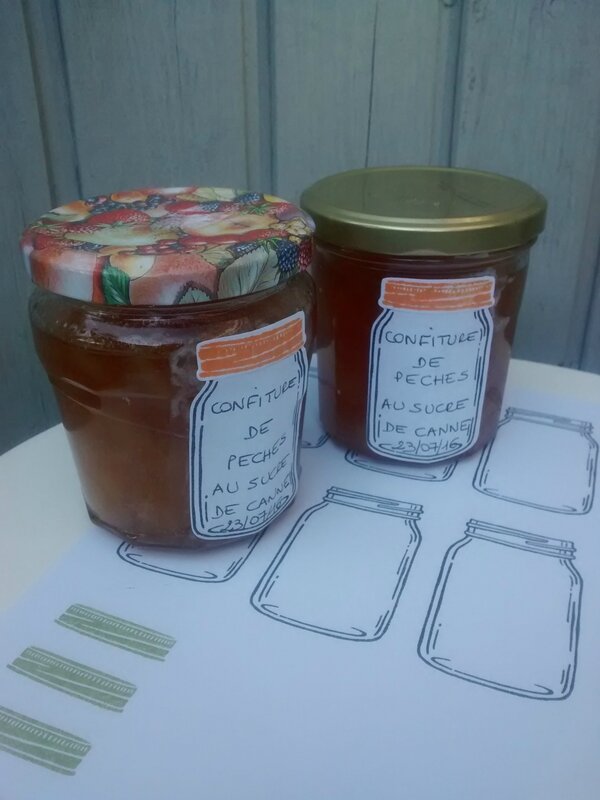 Om op de jampotjes ze te lijmen, ik heb MELK gebruiken. De (cow!) halfvol melk is een goed lijm dat snell droog op glas en blijf jaren lang. Ook is het dan erg makkelijk om het schoon te maken met warm water. Dit jam was gemaakt met perziken en rietsuiker. Helaas zijn zij al op :)
To glue the stickers on the jars, all you need is normal cow MILK! The milk will act as a strong glue and stay on the jars for ever. Then it is really easy to clean them with hot water, it goes off like a charm. This jam was made with peaches and brown sugar. It was our favorite, helas the pots are empty!
Stampin'Up! Actie!! In Oktober, koop 3 DSP, en kies een GRATIS!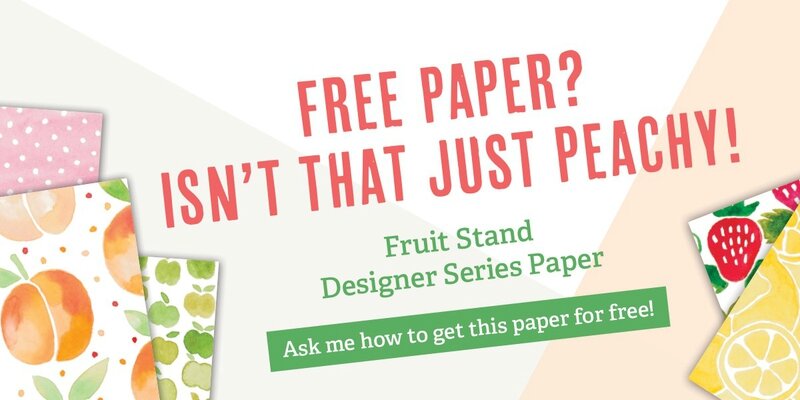 In October, for each 3 DSP that you buy, you can choose one free!
Hebben jullie vragen? Of zin in een bestelling van deze prachtig papieren? Stuur me dan een mailtje naar Adeline7674@hotmail.com.
Do you have any question or would you like to get this paper for free? Leave a comment below or send me an email at Adeline7674@hotmail.com
Volgende mee-besteling is Dinsdag 11 Oktober 19h.
Happy Stampin'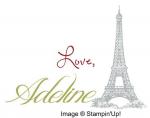 Save
Save
Save
Save
Comments Simple-stempel-creaties #1