12 octobre 2016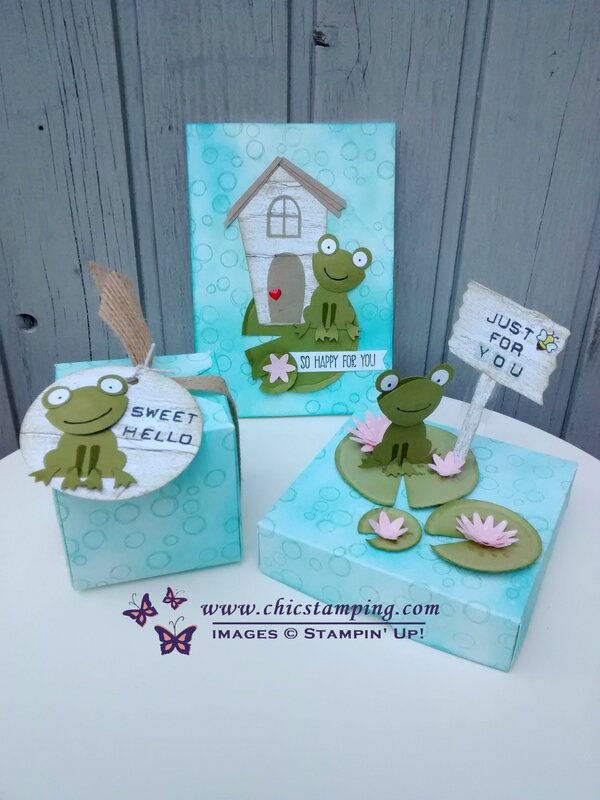 Een paar maanden geleden is kleine baby Felan, geboren. wat een schattig jongetje . Ik had voor hem een grote verpaking idee! Ik wilde een punch art cadeau verpaking maken met de Fox Builder Pons. Ik had het idee van water en een kikker op waterlelies. Dit was zo frolic te maken!
A few months ago, baby Felan is born. What a cute little boy. I had for him a big gift idea! I wanted to make a punch art gift using the Fox Builder Punch. I had in mind water and a frog on water lilies. It was so much fun to make!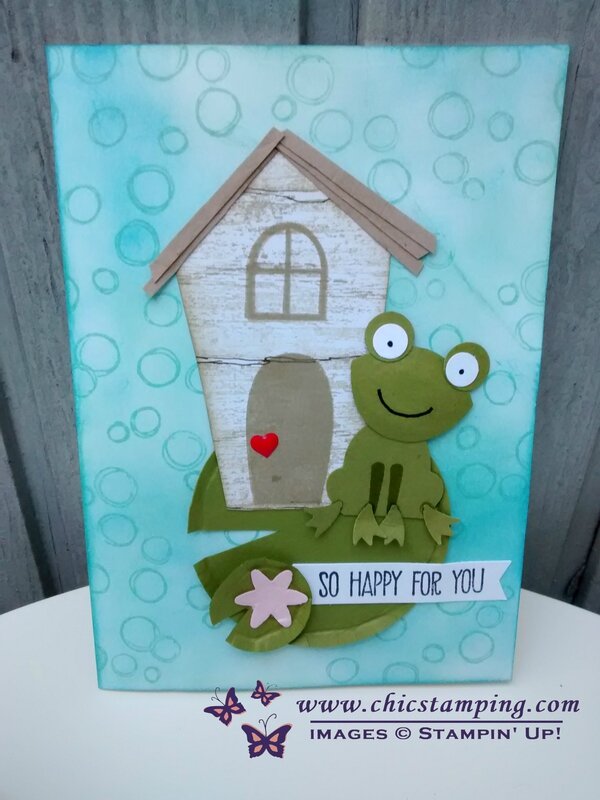 Op het kaartje, ik heb het huisje gemaakt met de Sweet Home stempel set en de Timeless Texture stempel set. Het kleine hart komt uit de Bright Enamel Dot embellishment pack. De text is van de Sunshine Saying stempel set.
On this card, I made the little house on the card using the Sweet Home and Timeless Texture stamp set. The little heart is from our Enamel Dot embellishement packs. I chose Real Red from the Bright family. The text is from the Sunshine Saying stamp set.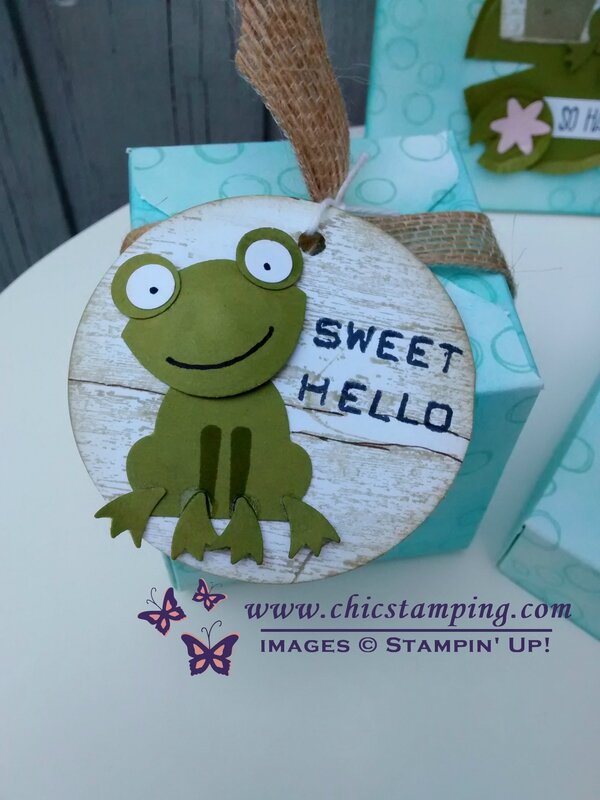 Het doosje was gemaakt met ons geniaal Gift Box Punch board. De tag is geponsd met de grote 2 1/2 circle pons en gestempeld met de Timeless Texture stempel. De text is hand gemaakt met de Labeler Alphabet. Een stuckje Wit Baker Twins en een stuckje Burlap Ribbon waren gebruiken om de tag en het doosje dicht te doen.
Voor alle 3 creaties heb ik de achterground gemaakt met een spongje en Soft Sky en Tempting Turkoise. Daarna heb ik de Playful Backgrounds gestempeld ook met Tempting Turkoise.
The box was made using our great Gift Box Punch board. The tag is punched with the 2 1/2 circle punch and stamped with the Timeless Texture stamp set. The text "Sweet Hello" (and "Just for you" on the second box, see below) is made with the Labeler Alphabet stamp set. I used a tiny piece of Baker Twins to attach the tag and a piece of Burlap Ribbon to close the box and make a little "wilde" effect.
For all 3 creations, I made the background using a sponge and inkpads, Soft Sky and Tempting Turkoise. The bubbles are stamped with the Playful Backgrounds stamp set.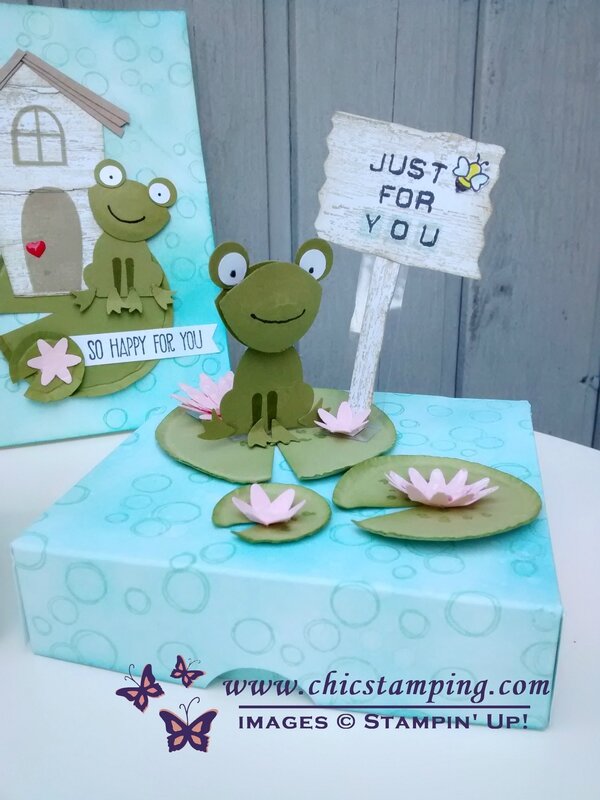 Deze doos is gemaakt met de Simply Scored. De waterlelies zijn geponsd met de 1" circle pons, de 1 3/4" circle pons, en de 2 1/2" circle pons. De bloemen zijn geponsd met de Blossom Blunch punch. Kleuren zijn Pretty in Pink en Old Olive.
Mijn vriendin vindt het zo leuk en was super blij met deze cadeautjes!
This box is made with the Simply Scored. The water lilies are punched with the following punches: 1" circle, 1 3/4" circle and 2 1/2" circle. The flowers are from the Blossom Blunch punch. Colors are Pretty in Pink and Old Olive.
My friend absolutely loved theses cutes littles gifts.
Wat denken jullie over mijn creaties? Laat me weten met een berichtje!

Hebben jullie vragen? Wil je producten bestellen? Stuur mij en email naar Adeline7674@hotmail.com. Ik help jullie graag.
What do you think of my creations? Let me know in a comment below. I love reading you!
If you have questions about theses projects or would like to order material, contact me at Adeline7674@hotmail.com and I will be glad to help you.
Stampin'Up! Actie!! In Oktober, koop 3 DSP, en kies een GRATIS!

In October, for each 3 DSP that you buy, you can choose one free!
Hebben jullie vragen? Of zin in een bestelling van deze prachtig papieren? Stuur me dan een mailtje naar Adeline7674@hotmail.com.
Do you have any question or would you like to get this paper for free? Leave a comment below or send me an email at Adeline7674@hotmail.com
Volgende mee-besteling is Dinsdag 18 Oktober 19h.
Happy Stampin'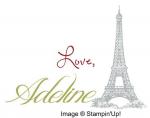 My friend Save
Save
Comments Punch Art baby card & gifts