24 octobre 2016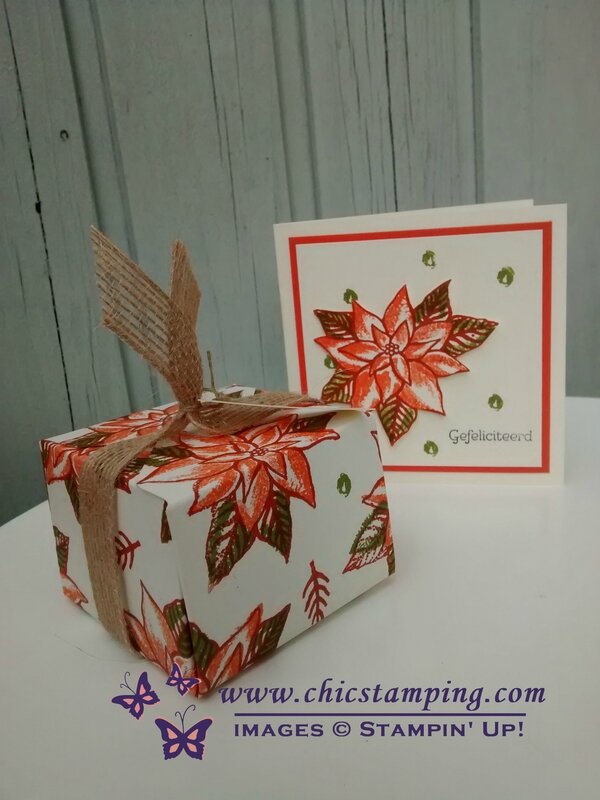 Een doosje en een workshop invitatie & verjaardag kaartje voor ons buschauffer Marjo. Hiep Hiep Hiep hourra, zij was een paar weken geleden jarig!
Today, here are a little gift box and a workshop invitation birthday card for our bus chauffer Marjo, she had her birthday a few weeks ago, hip hip hip hourra!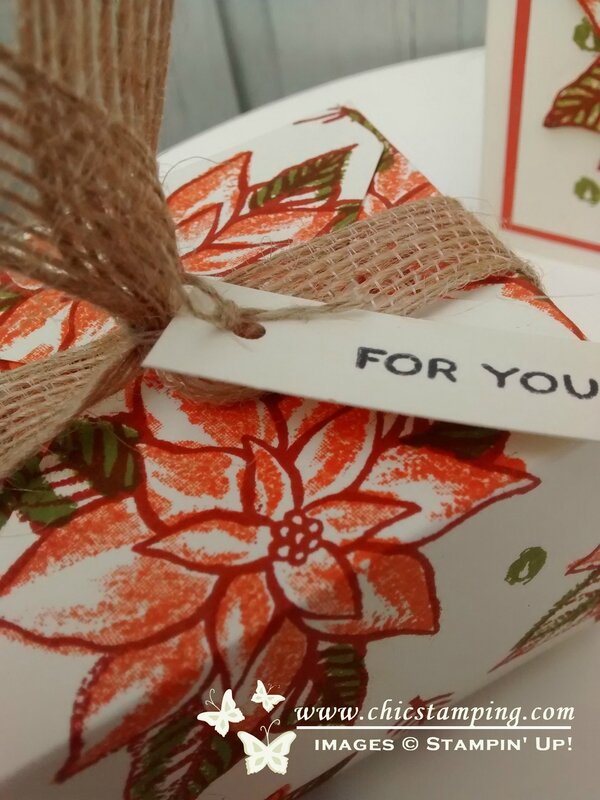 Ik heb het doosje gestempeld op Very Vanilla cardstock met de kerst stempel set Reason for the Season. Het ziet allemaal niet uit als kerst toch? Ik heb mooi de mooi kleuren Cajun Craze, Tangerine Tango en Emerald Envy gekozen ... echt herfst kleuren!
Daarna, met de Gift Box Punch Board, ik heb het doosje gemaakt op maat 6.4 x 6.4 x 4.4 en ik heb een stukje Burlap Ribbon gebruiken om het doosje dicht te doen.
De Kleine tag "for you" is gestempeld met de Tin Of Card stempel set en gehecht met een stukje Linen Thread.
The box is made with an handmade DSP. I made it with stamping several times the flower from the winter stamp set Reason for the Season. on Very Vanilla Cardstock But it doesn't look like Christmas at all right? This has to do with the colors. I chose an autumn color combination: Cajun Craze, Tangering Tango and Emerald Envy. They really make me think of autumn!
Then when my DSP was made, i use the Gift Box Punch Board to create the box. The size is 2.5" x 2.5" x 1.75". I closed it with a piece of Burlap Ribbon.
The little tag "for you" is stamped with the Tin of Card stamp set and attached with a piece of Linen Thread.
Het invitatie kaartje is op mat 8 cm x 8 cm. De bloem is gestempeld en daarna geknipt en gelijmd op het kaartje. Erg simple!
Gefeliciteerd komt uit de Sentimenten Stempel set. (dit is een leuk stempel set maar helaas niet meer te koop)
This card was very easy to make with the rest of the A4 cardstock in the same matching colors. A really easy card. I simply stamped the flower then fussy cuted it with my scissors. I used a retired stamp set for the sentiment: Tiny Teeny sentiments, that was aslo available in Dutch.
In November komen meer workshop by Chicstamping, in Amstelveen en Amsterdam Zuidoost over stempelen en achterground maken. Zo meteen meer informatie!
In November, I will offer meer workshops in Amstelveen and Amsterdam about creating your own background. More informatie coming soon!
Volgende mee-bestelen: Dinsdag 24 Oktober.
If you have any question, please let me know at adeline7674@hotmail.com
Happy Stampin'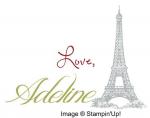 Save
Comments Autumn card and gift box.