18 novembre 2016
Voor de Eerst keer in Europa heeft Stampin'Up! voor ons een aanbiedingen feest gepland! Online Extravaganza!!!

(if you have any question or wish to place an order , i will be glad to assist you in english by phone or email. Je répond a toutes vos questions par téléphone ou par email, ainsi que pour vos commandes, contactez-moi.)

Deze extra GROTE feest is voor een kortdurende tijd, en somige van de producten zijn beschikbaar tot de voorraad OP is. Dus niet wachten als je een of meer producten will hebben!!
Er zijn dan 2 mee-bestellingen mogelijkhedden:
Zondag 20 November @ 21h
Zondag 27 November @ 21h.
Neem gerust contact me op met uw producten lijst.
Email: Adeline7674@hotmail.com of bel 06 134 179 71

Met een bestelling boven de 60 euros krijgen jullie ook mijn November Chic Stamping Special gratis :
Een embossing folder!
Zie de speciaal actie hier
Deze producten zijn alleen op 21 November te koop: Bundelaanbiedingen!!!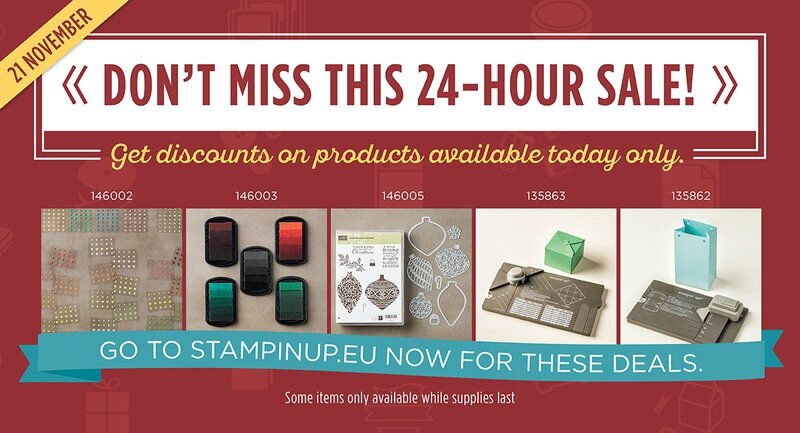 Er zijn verschillende gratis Stempel en Koffee ochtend mini workshop bij het aankoop van 1 of beide van deze gave ponsen:
Gift Bag Punch en Gift Box Punch
Meer informatie hier
Deze producten zijn te koop van 21 November t/m 28 november:
Producten met 10% korting: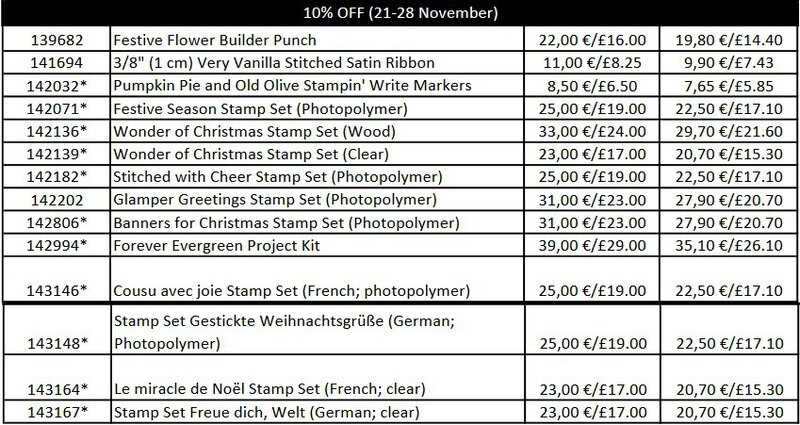 Producten met 20% korting: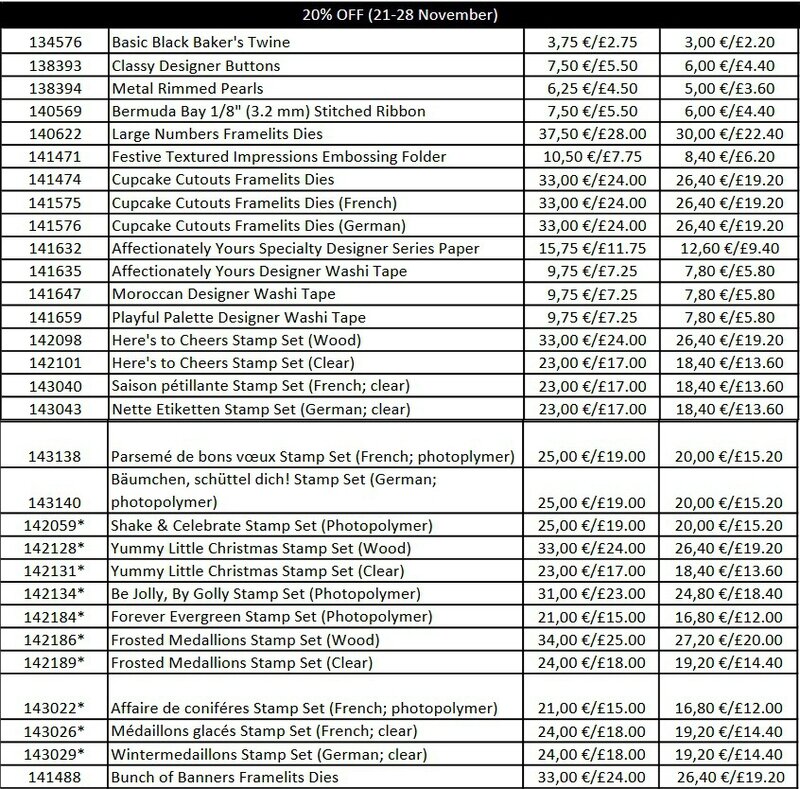 Producten met 30% korting:
En nog een Flash sale: Alleen op 28 november!
Maar tja, er is nog meer!
Onse Stitched Framelits hadden een zo grote success dat alles is al OP! Maar er zijn nog te koop tot en met 21 november op "Pre-Order". Dat betekend dat als je het nu deze framelits koopt, komen zij een stuckje later bij U (of bij mee door een mee-bestelling!)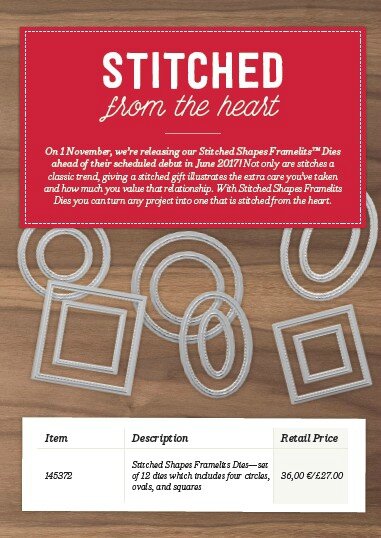 En zeker zijn ook de volgende stempel sets met korting tot en met 30 November!
Alle Stempel en Koffee Ochtend (Chic Stamping morning coffee!) zijn te zien Hier
De ochtend start zodra er minimaal twee deelnemers zijn! Beperkt plekken: 4
*****************
Zijn jullie benieuwd over stempelen en hoe jullie kunnen super leuk handgemaakt projecten zelf maken?
Vraag me over een gratis demonstratie in mijn stempel kamer in Amsterdam ZuidOost.

*****************
Chic Stamping contact:
Email: Adeline7674@hotmail.com
Tel: 06 134 179 71
Happy Stampin'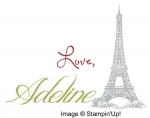 Save
Comments Online Extravaganza, een grote aanbiedingen feest!