01 décembre 2016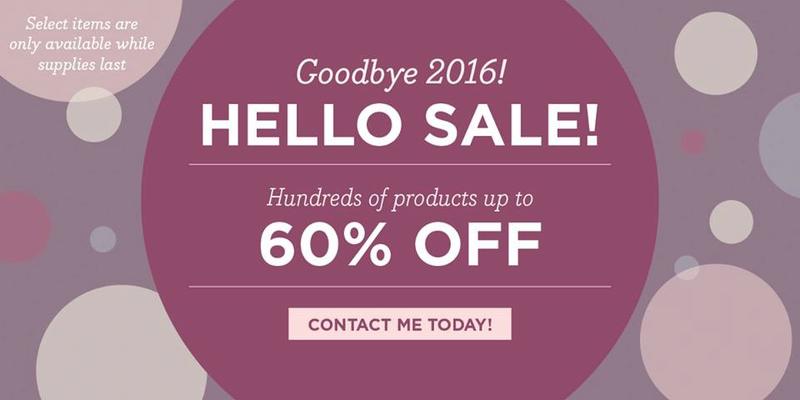 Het is dit tijd nog een keer dat wij moeten dag zegen aan de Heerfst/Winter catalogus met een fantastische EindejaarsSale! Wij zijn nu nog bezig met winter en Kerst/Sinterklas creaties te maken, dus wat is beter dan creëren met goedkoper producten? Vanaf vaandag begin de nieuw kortingen tot 60 procents!
It is this time of the year again where we are going to say goodbye to our lovely Autum/Winter Seasonal Catalog. While it is still time to create beautiful Christmas and Winter cards, gift bags and numerous other projects, it is also even more fun to do it at a cheaper price don't you think? So today is the reveal of the retiring product list, some items are retiring with a high sale til 60% off.
De lijst van de producten is te downloaden hier (PDF) of te zijn direct op de website hier.
Meest producten zijn uitverkopen in enkele uren van de eerst dag. Als je wil jouw favorite lint of papier niet missen, bel me op 06.134.179.71. of stuur me een email naar adeline7674@hotmail.com

De mee bestelling is om 19h

Don't miss the incredible new sales but also purchase your favorite products, such as ribbons or papers, that will not be coming back.
Once a product is retired, it is for good!
Download the PDF version of the retiring products list here, or check online for the availability here.
And be quick! Products are available while supply last only. Most of them are already gone winthin the first hours.
When you place an order with me in December, you receive the new
I will place 2 orders today.


the group order is at 19 pm
En voor alle bestellingen boven de 75 euros, krijgen jullie een dankjewel kado van mij (dus alleen met een bestelling met Chic Stamping!) een fantastische nieuw embossing folder allemaal GRATIS.
December FREE gift for each order above 75 euros.
I will come back later today with my December Daily cards and Project Life idea list for this month.
Stuur mij een email naar Adeline7674@hotmail.com or bel 06.134.179.71. Ik help jullie graag met jullie vragen en lijsje.
Send my your wish list or contact me if you have any question. I am always available to help you.
Happy Stampin'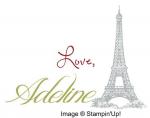 Save
Save
Comments Year end Close-Out MEGA sales & new DECEMBER gift for you