24 décembre 2016
If you have been following my Facebook Page (hier) you have probably seen some of the step by step house constructions for my little Christmas Village. I have used the adorable Sweet Home framelits and the beautiful Candy Cane Lane and This Christmas Designer Serie Papers.

Here is the completed village, made in 4 hands, together with my son. He helped me choose some of the designs and colors and made the Sleigh, using the Big Shot, he loves it!


The candy house, because Christmas without candies would be no fun, right?
Santa's house, where all the magic happens... this is were Santa makes the magic keys to enter houses with no chimney.
(A magic key house was planned, but the wooden plate was too small for this house helas!)
The garland house, that you can see above too. SO much fun to make with the Pompom Trim I colored it with reinkers and with daubers.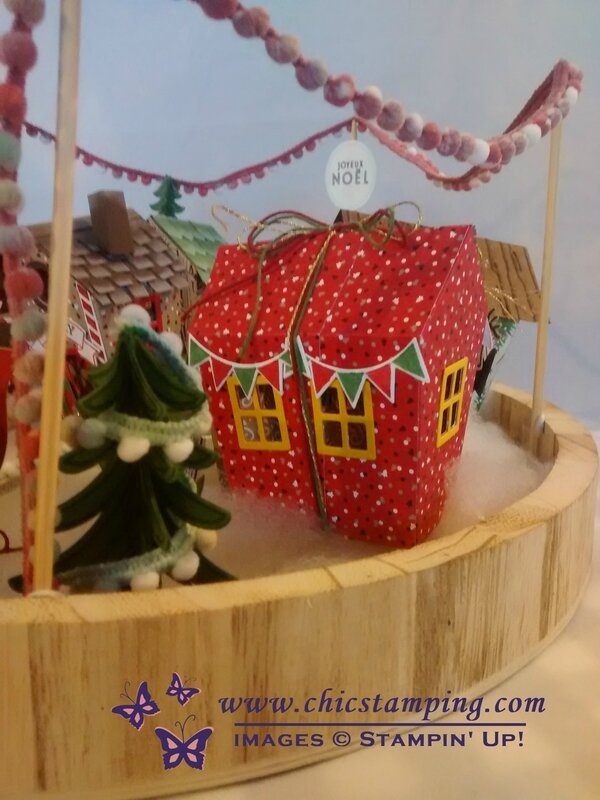 The gift house, to fill in Santa's Sleigh with gifts for you if you have been nice ;) and a 3D tree with garlands.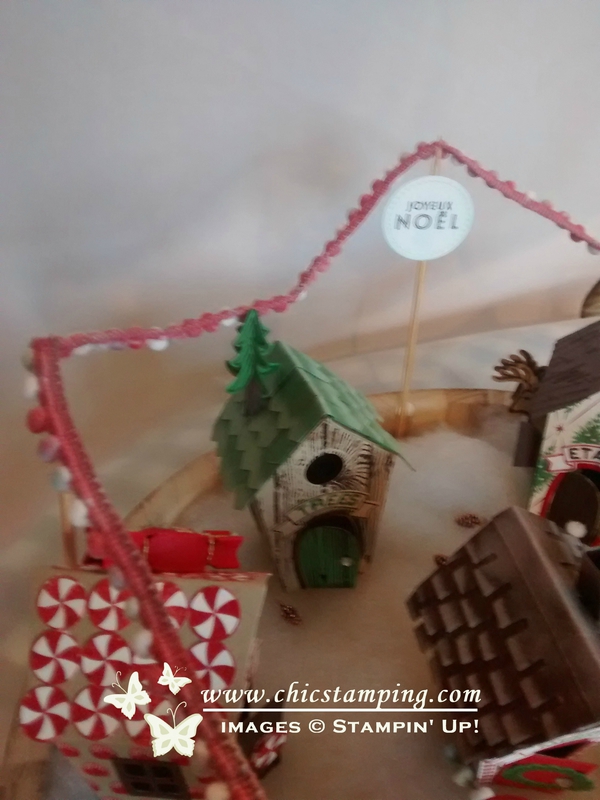 The tree house. Because we need the perfect trees right?
The stable, for all the lovely reinders
And it lights too!
I really had a lot of fun creating this project!
Good news!!! This framelit is coming back in the new Spring/Summer mini catalog. I already have in mind another village, and already made the fisher house.... Suspens, you will see it soon!
Merry Merry Christmas to you and yours, hoping that this season bring you joy, love and peace.
I will be coming back next year with more fun projects and workshops, and Sale-A-Bration starting soon too!
Happy Stampin'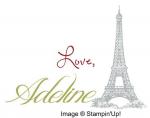 Comments Christmas village with Sweet Home Framelits