13 janvier 2017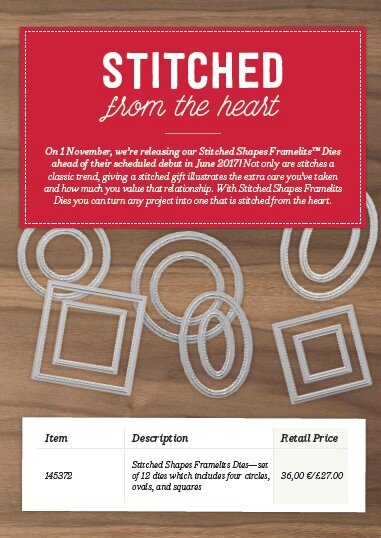 Our Stampin'Up! Stitched Shapes Framelits Dies are back in stock and will be available for purchase (36€) starting January 17!
I love the way that they give a nice stiched edge to your creations, making them from great to WOW. They are coordinated to match with the Squares, Ovals and Circles dies too, which gives you endless of possibilities.
Here are the approximate sizes of the Stitched Shapes Framelits Dies:
Squares: 1-3/16″, 1-5/8″, 2-1/8″, 2-5/8″.
Ovals: 1-3/4″ x 1-3/16″, 2-1/4″ x 1-5/16″, 2-3/4″ x 1-13/16″, 3-1/4″ x 2-5/16″.
Circles: 1-3/8″, 1-7/8″, 2-3/8″, 2-7/8″.
Stitched Shapes Framelits Dies coordinate with the Stampin' Up! Layering Circles, Squares and Ovals Framelits Dies below!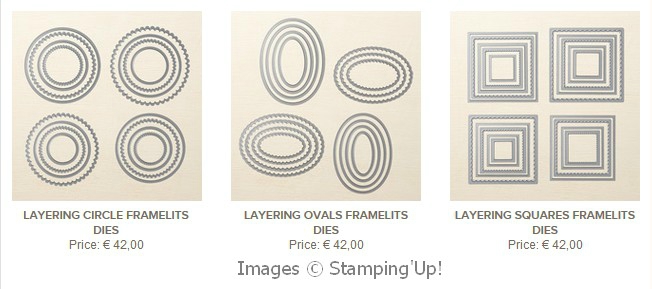 In this message here, I offered a free PDF with all the dimension for theses framelits. You can dowload it and attach it in your framelits pockets. Very handy!
You can start pre-ordering them now!

Next group order is : 17 January @ 21h (Volgende mee-bestelling)
*****Current Promotions*****
From 60 euros and above, choose one (or more) SAB FREE product. Click here to view.
From 75 euros and above, earn my Chic Stamping FREE gift. (see on the side bar)
The new 2017 Spring/Summer occasion catalog here. Click here to view.
For workshops, orders or information, please contact me at adeline7674@hotmail.com or call me 06.134.179.71.
Happy Stampin'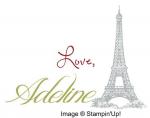 Comments Stiched framelits are back and available Jan 17!