29 janvier 2017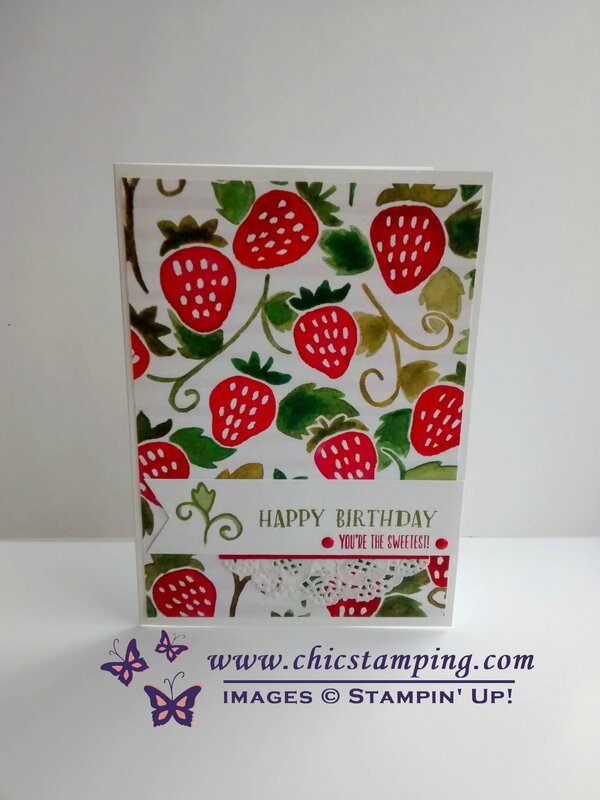 When I need a very speedy, urgent card or gift packaging to offer and create at the last minute, Designer Series Paper are my "go for it" tools. They are easy to combine with a sentiment and it's not really hard to add a "Chic" touch to them.
I love DSP but for an unknown reason, I rarely use them. Maybe because no matter how beautiful they are, I still feel overhelm sometime? Or maybe because my personal style is more DIY backgrounds and inky fingers? No idea!
The fact is, I love them so I buy them. And they pile up in my craftroom... They really pile up A LOT! Hum, I need to do something about that!
So this is another personal project I have. When I feel like creating something but I don't have the time to make a completed project and just have a 15 min in front of me... I will use my beautiful papers! Yep, we can count that as a new 2017 resolution.
And maybe you are in the same boat too? You have dozens of papers waiting to be used?
Let decrease this pile together, shall we?
Subscribe to my newsletter so that you do not miss my Super Simple Sunday projects that I want to share with you with all the instructions, so that you also can use this 15 min that you have and stock up on some "good feeling energy" that stamping therapy gives you.
Material for this card:
Fruit strand DSP

Whisper White thick cardstock

FREE Tasty Trucks stamp set

Fresh Fruit stamp set

Old Olive, Pear Pizza and Real Read inkpads

Enamel dots

Tea Lace Doilie

a tiny piece of Real Red cardstock (it was a left over)
Only a few material, so it's perfect for a quick card.
Instructions:
It's very easy but i give you the measurements.
Cut your A4 whisper white in half at 10.5 cm wide

Cut your DSP 10 x 14.3 cm

Cut in a scrap piece of white cardstock 3.5xm x 14.1 cm and cut a V shape on one hand.

Stamp first the floral stamp then the Happy Birthday sentiment from the Fruit Strand stamp set in Old Olive. Stamp the inside of the floral stamp with Pear Pizza.

Stamp the You're the sweetest sentiment in Real red.

Cut half of a paper doilie.

Glue all the pieces on your card base and voila. Your card is done!
I offered this card to a friend and she was delighted and ask me the material list to create them herself, she felt in love with the strawberries and told me " they bring me so much happiness, I want to make some and share with my friend too".
Her order is on the way! If you need theses products, do not hesitate to contact me. I am commited to help you have some fun and make others happy too!
For workshops, orders or information, please contact me at adeline7674@hotmail.com or call me 06.134.179.71.
Happy Stampin'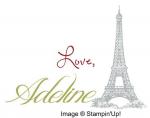 Comments Super Simple Sunday Projects serie #1