30 janvier 2017
The Cake Crazy stamp set is really one of my favorite from the new Spring/Summer mini catalog. (view it here)
All the elements from this stamp set can be mixed and matched to create a fun look, different each time.
But when I took the stamp set, my first questions were... how to assemble them? What element matchs the other one? Which one should be the cake base.... etc.
I simply had the following idea. Stamp and fuzzy cut all the parts then try to assemble them...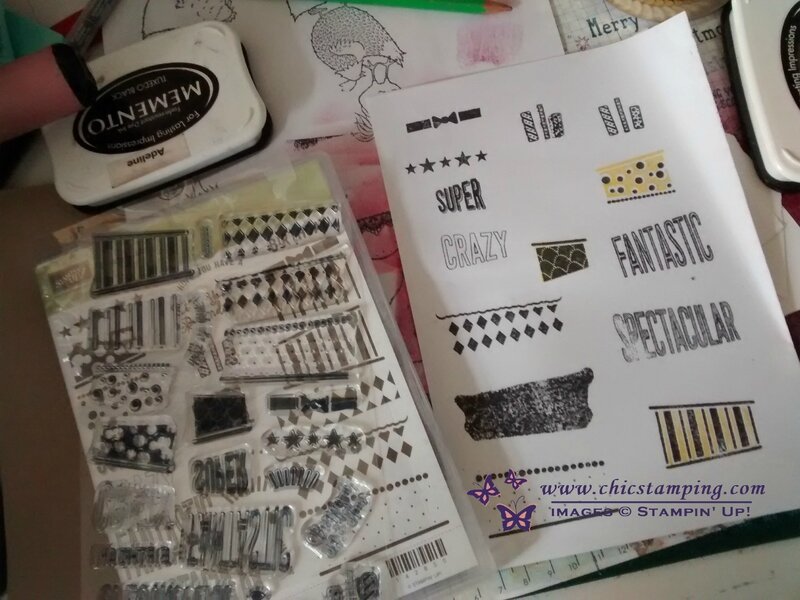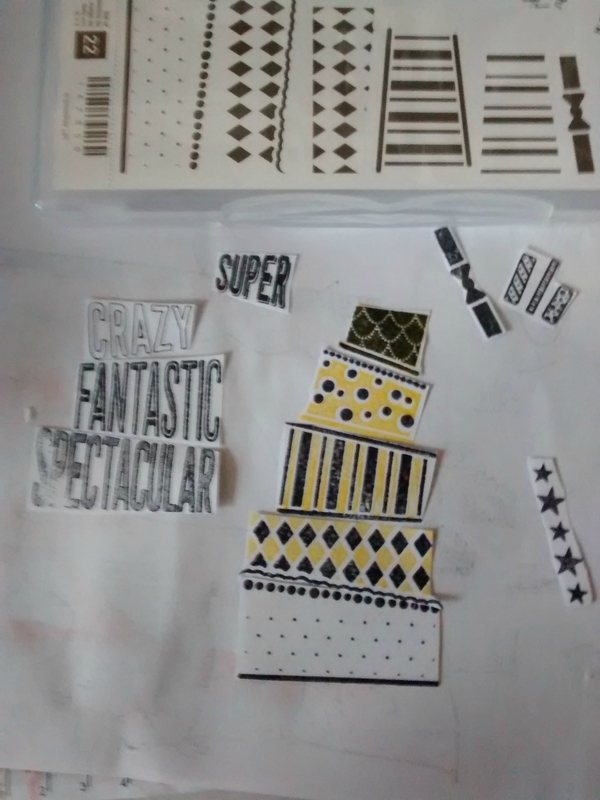 This didn't take so long to do and it's a great way to see which part goes where and can make the cake stand up. Well it's also very funny when the cake is a little crooked right?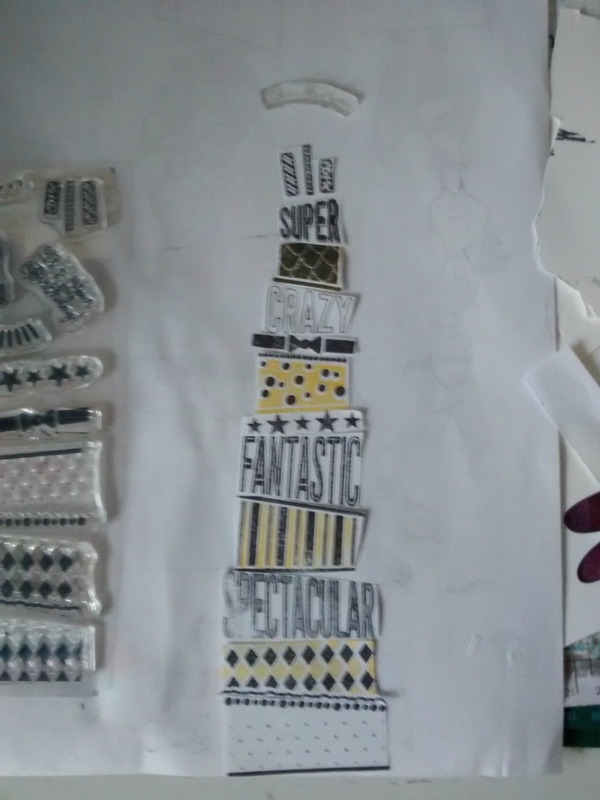 Then I thought, how big can be the cake? Can I use ALL the elements of the stamp set on ONE card? Let's figure out if it can stand in a vertical A4 cardstock? And Yes it can!
With the example next to me, it was SUper easy to see which stamp to use first and in which position.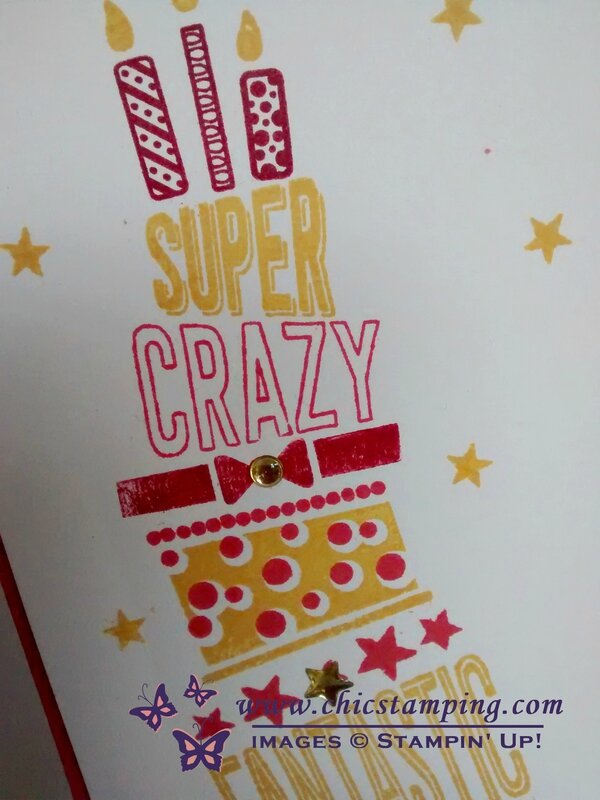 And the final tip is to place all the little elements that you have fuzzy cut into a plastic bag that you simply can attach inside the storage lid with a piece of tape.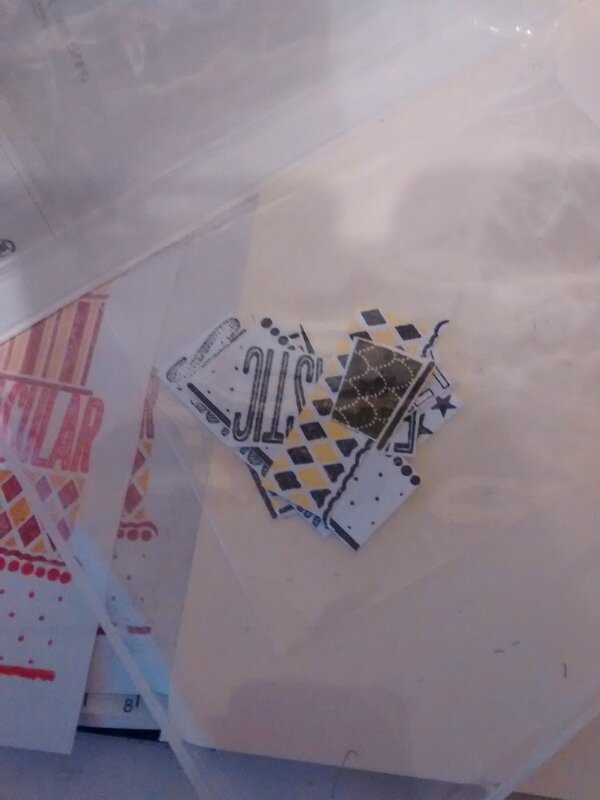 They will be ready to play with for your next card! Easy and fun right?
Material for this card:

Cake Crazy stamp set

Cardstocks: Very Vanilia, Watermelon Wonder.

Inks: Real Red, Crush Curry, Watermelon Wonder.

Embellishments: gold enamel dots.

Classic Label punch.
Announcement!!!! Chic Stamping is preparing a new Chic Stamping Evening Cake & Stamps. They will be hold on Thursday evenings from 6:30PM til 9:30 PM in my house - Amsterdam Zuid-Oost. Minimum participant is 2 persons, max is 4. Price is 12 euros per person including a kit to create 3-4 projects, and off course a cake and beverages.
First Evening Cake & Stamps : Thurs. 5th February.
It's a Cake Crazy evening
Book your seat now! ***

Special: Get this stamp set at 10% off when you purchase it now (and come to the event) or during the Evening!
Email me at Adeline7674@hotmail.com or call 06.134.179.71
***Please allow a week for the delivery, book and order your stamp before thursday 3rd february when you want to order the stamp set too!
*****Current Promotions*****
From 60 euros and above, choose one (or more) SAB FREE product. Click here to view.
AND From 75 euros and above, earn my Chic Stamping FREE gift. (see on the side bar)
The new 2017 Spring/Summer occasion catalog here. Click here to view.
For workshops, orders or information, please contact me at adeline7674@hotmail.com or call me 06.134.179.71.
Happy Stampin'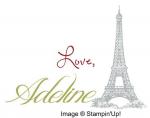 Comments My Giant Cake Crazy card, tips and new announcement.