15 février 2017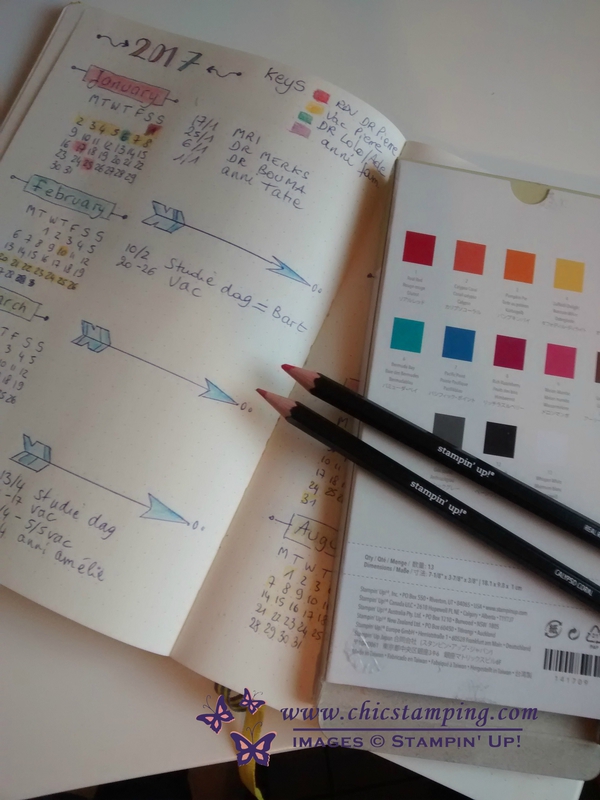 Recently, I have been trying to reorganize everything to be more effective. And it start by grouping everything in one place, all my journals in one, all my notes, important phone numbers and to-do list, but also my daily tasks...
So I bought a Leuchtturm 1917 Bullet Journal.
In my journal, I am trying to stay minimalist to focuse on the task itself, being more organize. BUT I still want to have a little bit of colors in it. And since I hate when it ghost on the next page, I don't want to use having mediums. This is where our Stampin'Up! watercolor pencils are so great. I can add bits of colors everywhere and blend the crayons with the blender pen. I can assure you, it doesn't ghost at all! I wish we have more colors
At the moment, we have 12 great colors: Real Red, Calypso Coral, Pumpking Pie, Daffodil Delight, Old Olive, Bermudag Bay, Pacific Point, Rich Razzelberry, Melon Mambo, Early Expresso, Basic Gray, Basic Black and Whisper White.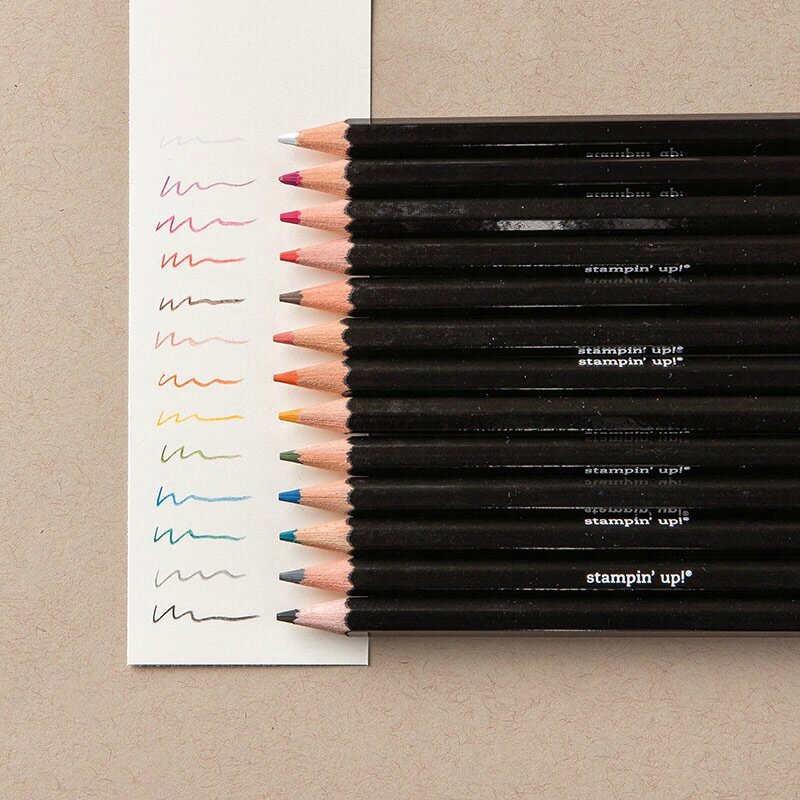 They blend so perfectly together that you can create more colors by using them on the top of each other. I will come back with another blog post about it.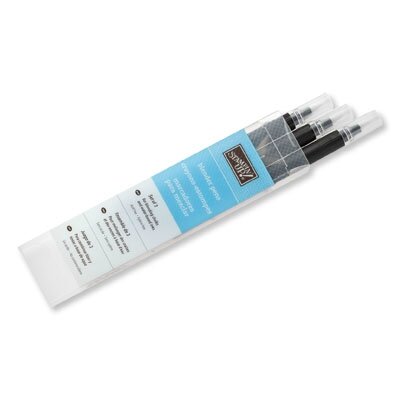 For my Bullet Journal, I don't want a lot of liquid on my pages, so I use theses Blender Pens. But you can blend with your Watercolor Paintbrush too!
I have made some test using our wonderful makers too, and using the fine tips is also wonderful. The brush tip doesn't ghost with the pale colors either.
It is a great way to detress as well as using my material other than making cards, and I am totally in love with theses watercolor pencils and with my journal.
I will come to show more pages soon, and if you have any question about which Stampin'Up! material bleeds or ghost, just let me know. My last page is dedicated to test, so no arm and plenty of space to try.
*****Current Promotions*****
From 60 euros and above, choose one (or more) SAB FREE product. Click here to view.
AND From 75 euros and above, earn my Chic Stamping FREE gift. (see on the side bar)
The new 2017 Spring/Summer occasion catalog here. Click here to view.
****Current Stamping moments****
Tuesday mornings and Thursdays evenings.
I had request for Wednesday's mornings too, are you interested? contact me!!
Please note: Due to my workshop space renovation, the Stamping moments are in hold for at least another week. All my excuses for the inconvient. They will return very soon and I am sure that you will love the changes!
For workshops, orders or information about this card, please contact me at adeline7674@hotmail.com or call me 06.134.179.71.
Vragen, Bestelling of informatie? Neem contact mee op.
Happy Stampin'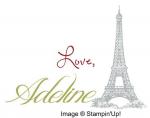 Save
Comments Watercolor Pencils in a Bullet Journal