28 juin 2018
Hi friends & stampers
With this lovely weather that we have here in Amsterdam, I feel like changing my craft support. At the moment, I work in my TN journal and make some cards but a few days ago, I felt like doing something different. What's about tags? I made some tags years ago and they are fun to work with.
What do you think of this one?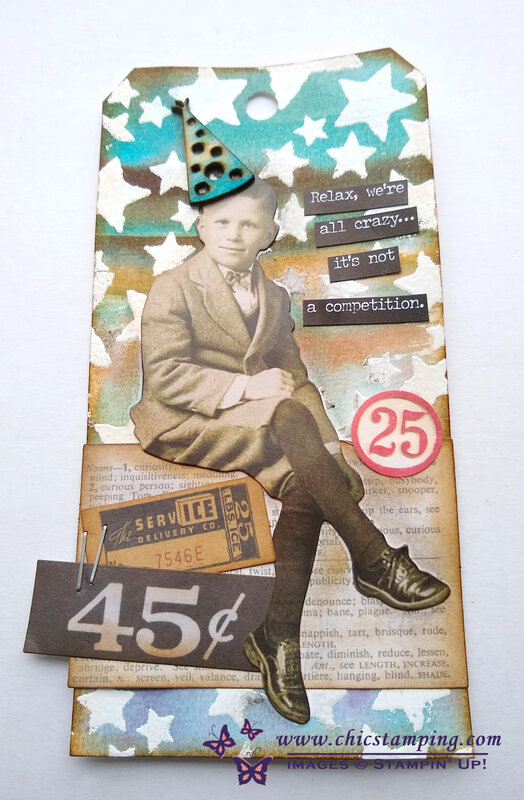 Weeks ago , I let my ink palette fall on the table and all the colors mixed. I tried to find a way to save as much as possible these colors and it appears to me a great idea to create backgrounds. I took watercolor papers and create backgrounds with stencils and white embossing powders then used a paintbrush to make strokes. The tag was ready to decorate.

I loved making it and will make some more soon, without dropping my tablet again this time ;)
supplies:
99% Tim Holtz
+ wood veiner from Action , old book and aladine white embossing powder.
If you know the brand from the star stencil, please let me know ;)
Happy Stampin'
Adeline
Comments Let's make some tags again?