08 juillet 2018
Hi crafty peeps!
Today is another very warm day and we have a birthday to celebrate, YAY! The house is decorated and soon a cake will bake in the oven, but right before that, I want to share another #beforethepen page with you.
Once again, I use bits and pieces from my craft box full with "i can use that bit later, I won't throw you lovely paper... stamp.. brad..you-name-it" stuff. And it's fun and it works in my journal AND i don't throw anything YAY. But since I do multiple stuff , not just one journal, that box always fills up with new bits and pieces... I can't help it haha!
That was the page before I start writing. BUt well, it seemd that something was missing. So while writing, I had to had a few bits of scraps. I save you my writing and message that only interest me. (that's why it looks weird and blurd on the second sneak peek haha!)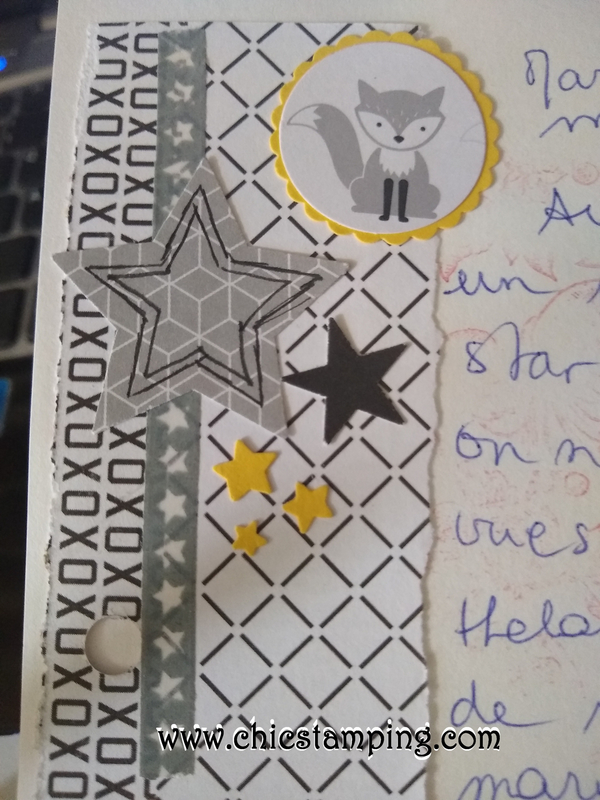 Theses little stards really had the little "touch", love them!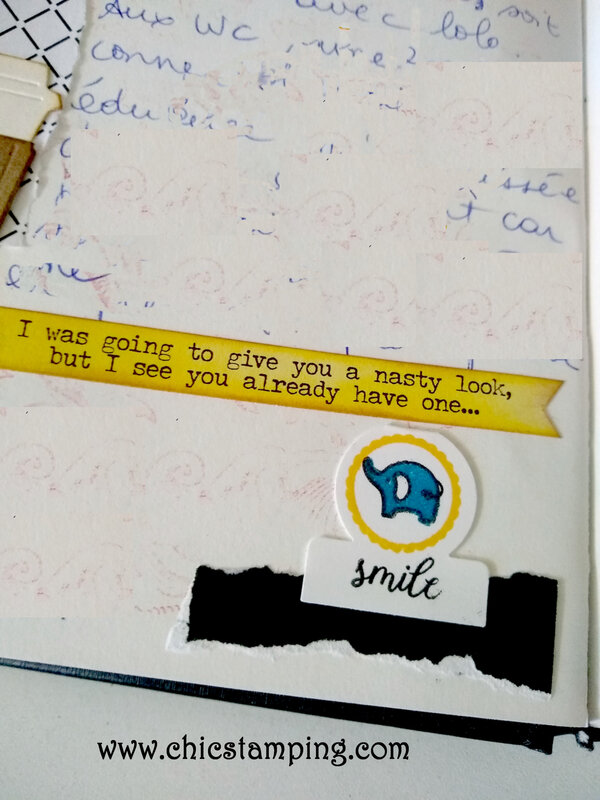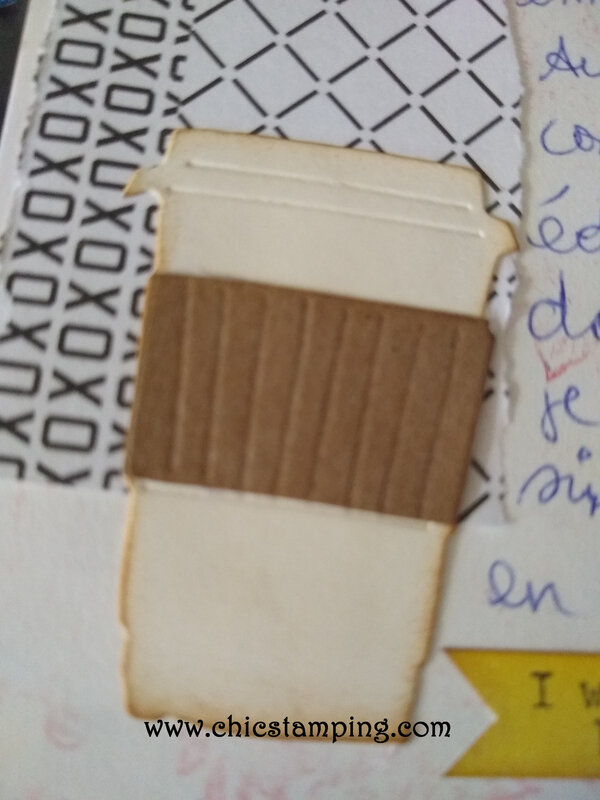 It was a fun page to make again, I love it. When I flip through the album so far, not all double pages are coordinated but all pages are well balanced, if that makes sense.

Supplies:
Mini movers & shakers + text sticker: Tim Holtz (coffee cup)
Punches, grey dsp + fox, and stamps: Stampin'Up!
Black and White paper : from who knows who , old stash
Washi stars: Action
I hope you like my message page. If you have any question , please feel free to pop them under or send me an email.
Happy Stampin'

Adeline
Comments Art journal #beforethepen