Stampin'Up! Sale-A-Bration
During SAB, earn FREE products for every 60 euros in products (before shipping) that you spend in catalogs. There is no limitation, you can earn as many as you want during the Sale-A-Bration period ( 5th February- 31th March 2016)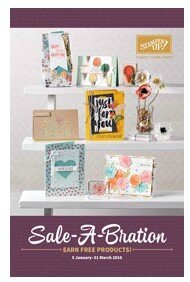 Click here to see the SAB brochure
Note: From 16th February, on page 16-19, limited products have been replaced by the new products that you can see in the brochure below.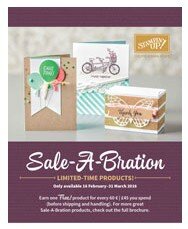 Click here to see the new SAB release
Become a Chic team member:
What is best than receiving 20% off (minimum) on all your purchases as a demonstrator? Earning even more free products when you join! Sale-A-Bration is definitely the best time of the year!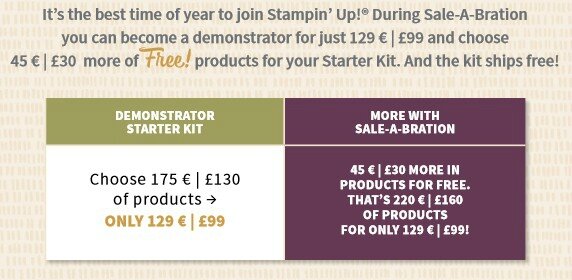 For more information about Discounts and free products as well as how to join my team in the Netherlands, contact me at adeline7674@hotmail.com
Voor meer informatie over Stampin'Up! en hoe kan je een Chic team member worden , bel me 020.697.22.58 of stuur me een email : adeline7674@hotmail.com
Host a workshop and earn more free products:
Contact me to book your workshop, classes or party in Amsterdam (and surroundings) and learn about the additionals free products that you can earn.
Do not hesitate to contact me if you have any question or to get your free catalogs and brochures:
Adeline7674@hotmail.com
Sale-A-Bration 2016 ends 31th March.