How to subscribe to my newsletter is a question i have been receiving many times.
Therefore I made a little tutorial for you.
It's a long explaination but you'll be done in 3 clicks! It's super easy, I promise you!
The Little story:
You also asked me why is my blog partially in French.....?
Chicstamping (previously Stamping Time) is a blog made on a French blog, Canalblog, many years ago. Therefore, despite all the translation i have been making on my blog, there are some few parts I am enable to change.
The newsletter subscription and the contact me/ email me page are 2 componants I can not modify.
No worries, you will be able to subscribe in 3 little steps and will be receiving all notifications from my blog posts and newsletter.
Let's start?
Step 1: Enter your email address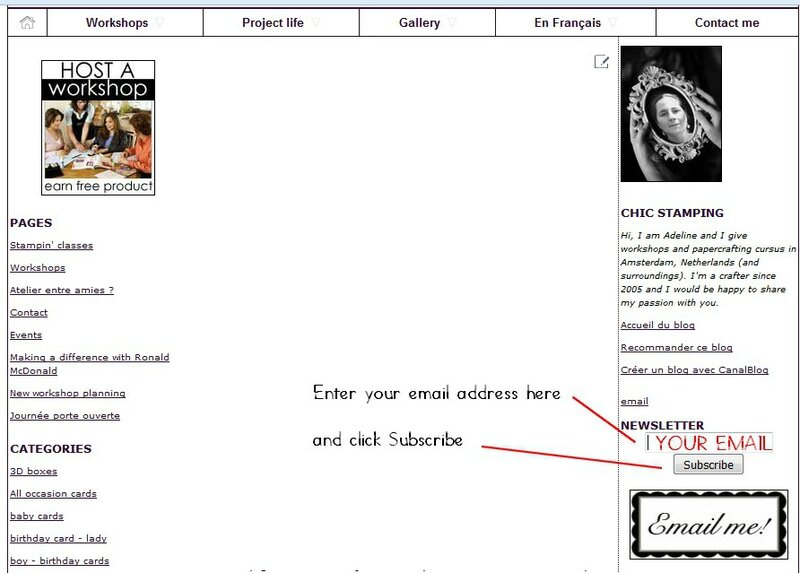 Step 2: Fill the subscription form:
Please note: All anonymous subscriptions will be deleted.
*Click on Receive each new blog post
*Enter the security number
*Validate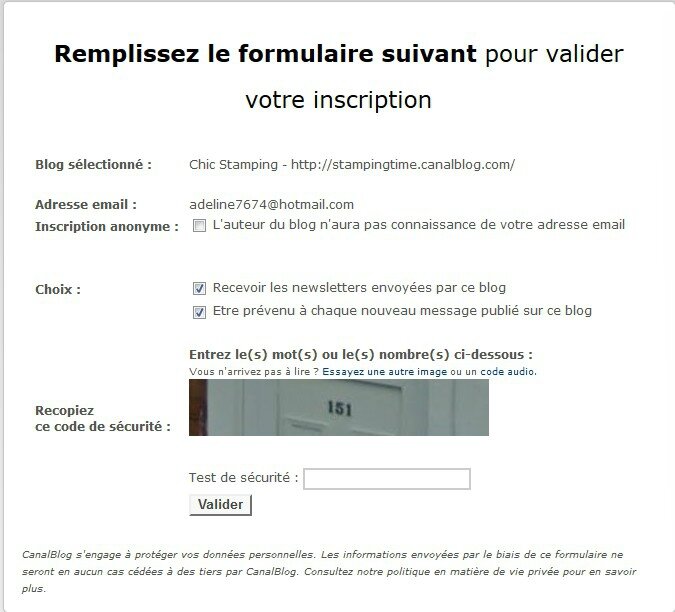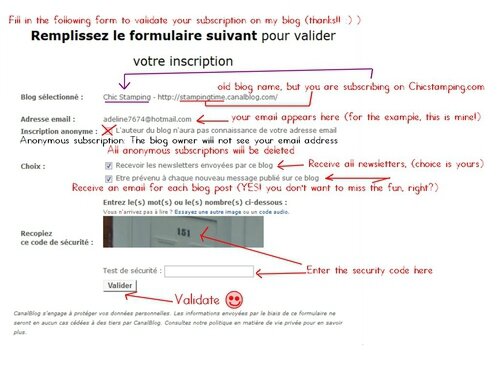 Click to enlarge this photo
Step 3: Validate your susbscription
Just one little click and you are done
*Go in your mail box
*Click on "confirm my subscription" grey button
In french (confirmer mon inscription)
Tadaa... Welcome to Chic Stamping!
Your subscription is now validated. Thank you for joining the fun. Please leave me a comment time to time to let me know your thoughts, ask any crafting questions or just to say hello ;)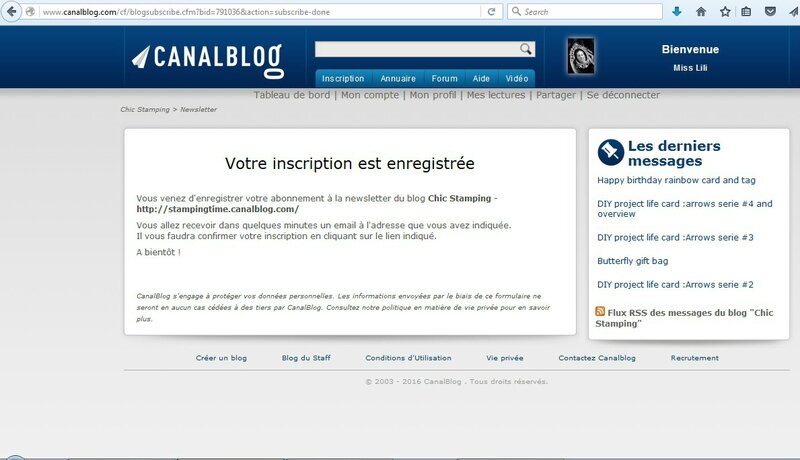 When you see this page, your subscription is finished!
If you have any question, please email me at : adeline7674@hotmail.com
New! Chic Stamping is also registered in Blog Lovin'