18 juin 2016
New Stampin'Up! Framelits
This year, Stampin'Up! has released a serie of framelits to layer images and sentiments, make shaker cards in no time and create more fun things with!
CHIC STAMPING RESSOURCES:

You may wonder what are the size of theses framelits and which one to use?
Here is a compilation of ALL SIZES for you to download and print to have it always on hands while creating your projects: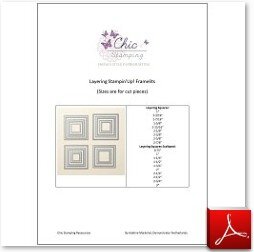 Click here to download it : Layering_Stampin_Up__framelits
If you prefer to dowload it later, all ressources are to be found on the top of the screen:
CHIC STAMPING TIPS:
When you open your framelits plastic folder for the first time, all the framelits are in the right place, easy to put together.
Here is my tip: do not remove any framelit yet. (and if you did already, you still can use this technique!)
Here is an example with my square framelits #141708
I use a permanent marker to make tiny dots on each framelits in the 2 opposits group of framelits. (one group with squares and one group with squares scalloped.)
If you want to make a dot on each group, don't forget to use different colors.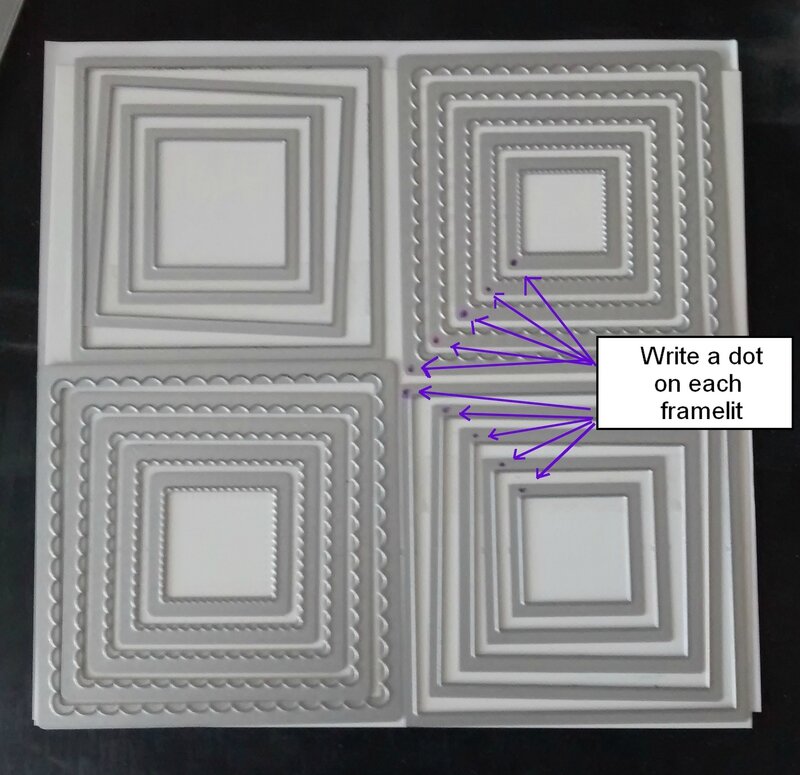 Let dry for a couple of seconds and you will always know how to replace them without having a fight or pulling your hair trying to make them fit again on your sheet.
I do use magnetic sheets to hold all my framelits in place but I only use this marker technique for layered framelits.
I hope that this little tip and the layering document will be usefull to you. Do not hesitate to write a comment to let me know about it and contact me to order theses framelits at adeline7674@hotmail.com.
Next group order is July 1rst, please send me your list by June 27th.
Join my team in June and choose TWO free stamp sets of your choice, ANY price as a bonus. Contact me for more info.
See the Chic Stamping Enamel Shapes kit here. Join the kit "club" to have all dots color and shapes at a cheapest price!
The kit include the white and metallic enamel shapes too!
If you have any question, I am glad to help! Leave a comment below or contact me. I read all your comments and they are really a big joy to me.
Happy Stampin'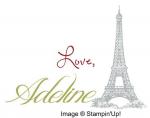 Comments Bonus and tips with New Stampin'Up! Framelits