13 juillet 2018
Hello friends,
This week is a page I made very recently with a photo I made quite a while ago. Ahhh when kids decide that today is not the day, it's not the day, right? And since we stampers don't only record the joyful days, here is a sad one.
I honestly can't remember what happened but I took the photo and here we go....
" No matter what, my son, you will always be my star ;) "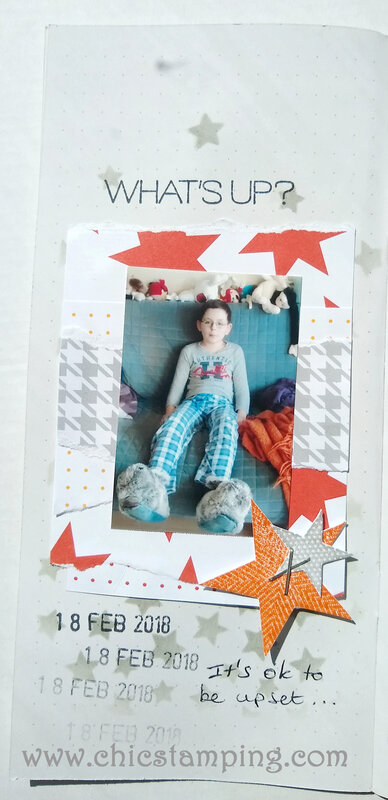 Supplies:
Stampin'Up! Stamps, star stencil and inks
Twee Thee papers (big red stars)
What is your favorite subject to scrap? For me is my family and nature. And you? Let me know in the comment , I love reading them. If you have any question please ask, I'll be happy to help.
Happy Stampin'
Adeline
Comments Traveler's Notebook story pages