18 juillet 2018
Hello friends
Another #beforethepen journal page. I love getting all my background stamps out of the dust to create my pages and use my "DIY washi" and my scraps. It's actually kind of fun to make.
This page is not so busy and looks a bit plain but when you click on the photo, you see much more the background. IRL, it's great.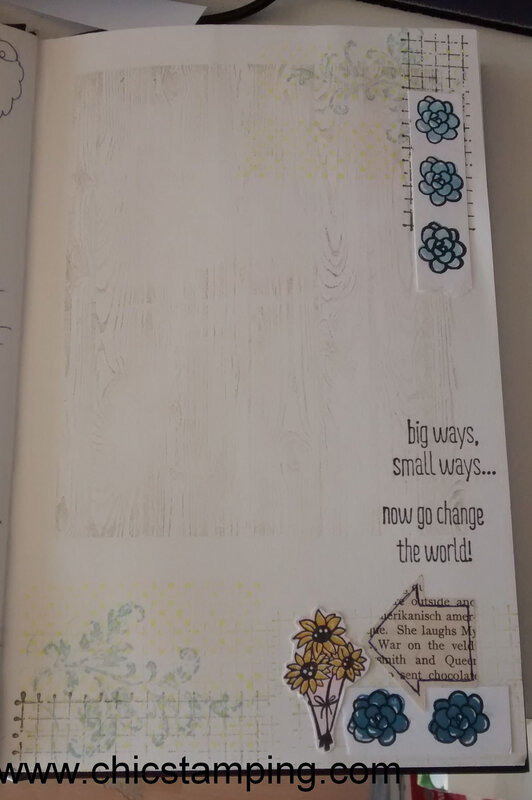 Supplies: 100% Stampin'Up!
What do you think?
I hope you can cope with the heat. Here it's about 30 degres inside the house, I barely can function before midnight... it's far too hot. What is the weather like for you?
Happy Stampin'
Adeline
Comments Art journal #beforethepen