18 septembre 2014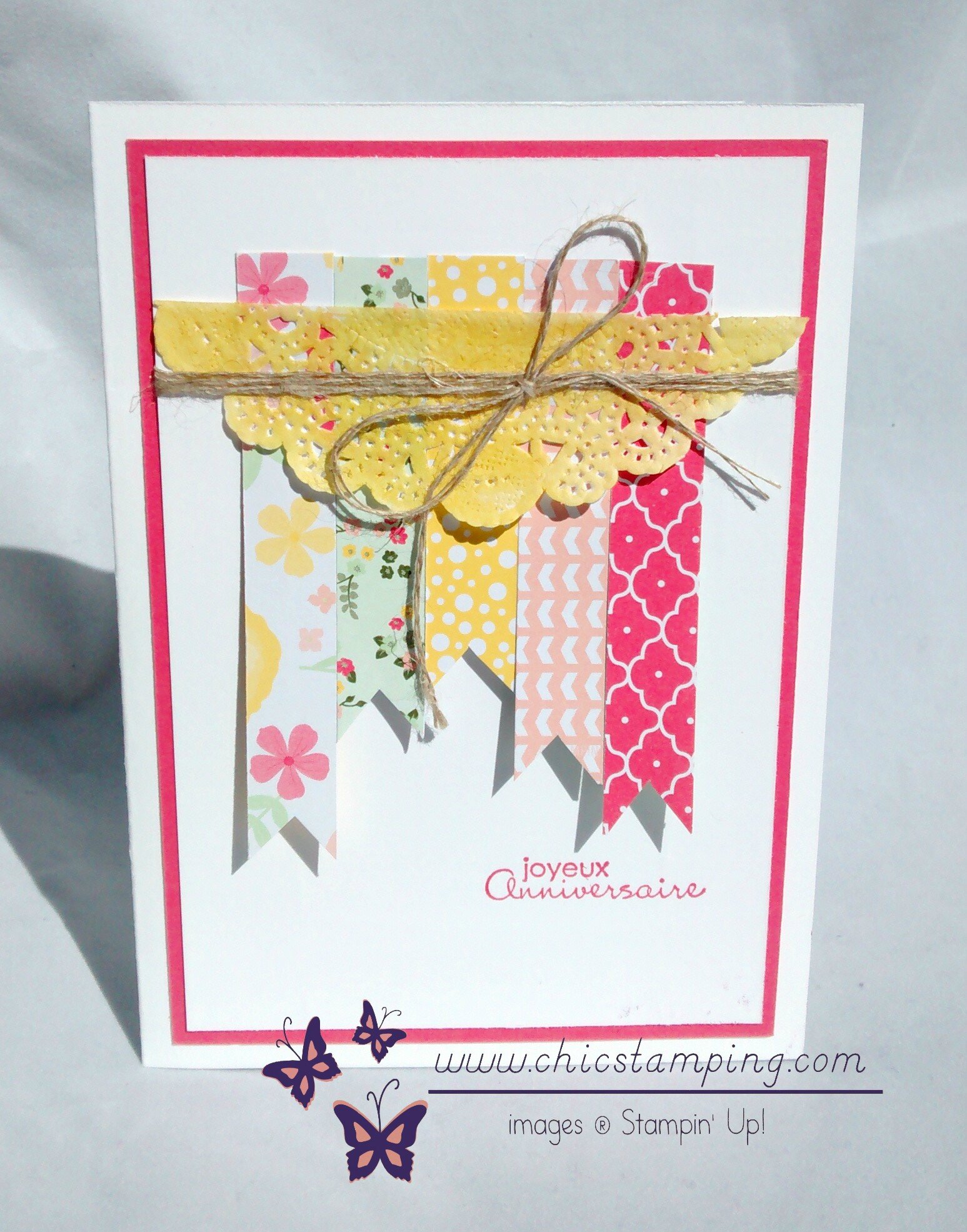 All in pink is the title of my message today for this lovely card with a french "happy birthday" sentiment. I made this card months ago at my last Stampin"up! meeting and I really loved to make it. I think I really miss theses meetings a lot... One day I'll attend them again!
This card is so easy to make. Just cut strips of papers and glue them together on a line after cutting the ends in a V shape. Half of a doily inked directly with a marker and a piece of linen thread... et voila! You're done in a flash.
Easy and cute isn't it?
This card is also for sell here
Happy stampin'
Adeline
Comments Tout en rose