30 novembre 2016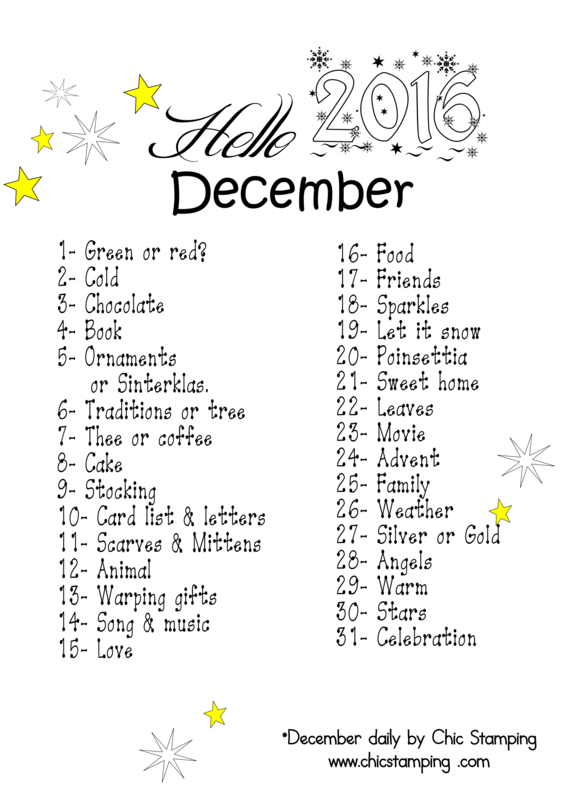 Tomorrow is the first of december, the most important month of the year in our family. We try to keep all the traditions, from the Netherlands and from France. And we want to have a lot of fun! We will start tomorrow with our special Lego Calendar, my son loves them! Have fun with this list. Let me know in the comment below if you like it?
Morgen is de eerst dag van December en ik heb voor jullie een December Daily idee lijstje gemaakt voor alle december projecten zoals Project Life of een kaartje per dag of want andere activiteiten dat je wil!
Wij gaan beginen ook met ons speciaal Lego Calendar, elke dag een leuk kado! Mijn zoon is dol van LEGO's

Well plezier met deze lijst. Morgen de eerst idee van Chic Stamping, een kaartje! Maar ook een foto maken voor mijn nieuw 201 December Project Life album. Die ga ik niet elke dag delen, want ik ga alles maken in January.
Hier zijn de materialen die super leuk zijn om te gebruiken voor een mini project life album:

Er zijn 3 "6x8" mini albums in ons catalogus.
Pas OP! De groen mini album is alleen begrijkbaar tot eind December.
Hoesjes voor de mini album.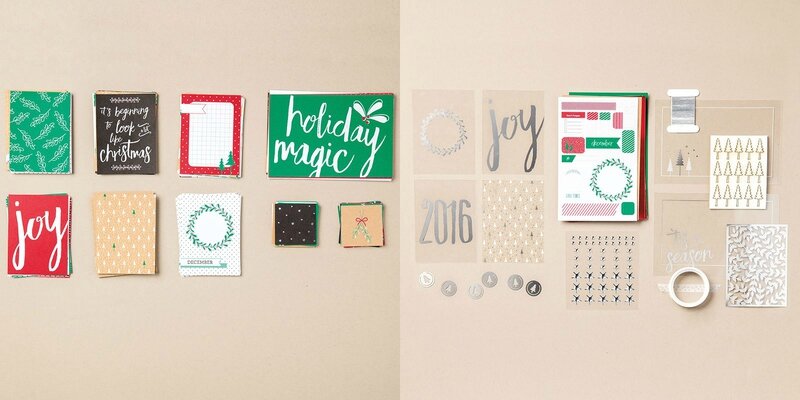 Hello December 2016 Project Life Card Collection & Accessory pack.
Ben je benieuwd met de volgende Chic Stamping Speciaal van de maand kadoetje?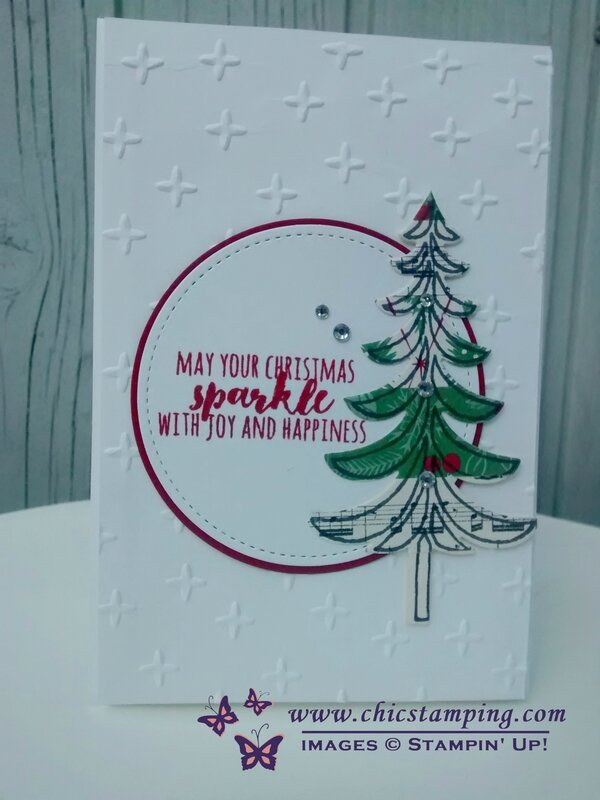 In December krijgen jullie de Lucky Stars Embossing Folder GRATIS met een bestelling boven de 75 euros.
In December, receive this free Lucky Stars Embossing Folder FREE with each order from 75 euros and above, an EXCLUSIVE gift from Chic Stamping.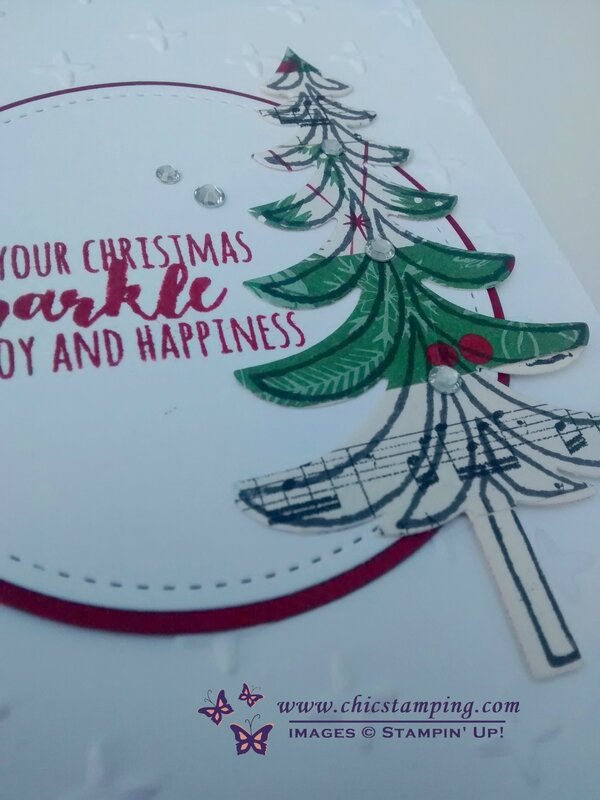 Material :
Whisper White Thick cardstockThis Christmas DSP
Cherry Cobbler cadstock
Santa's Sleigh Stamp set and matchind dies
Christmas Pines Stamp set (sentiment)
Stiched Framelits
Lucky Star Embossing folder (FREE in December! by Chic Stamping)
Memento black
Rhinestones


Voor vragen of bestellen, neem contact me op per email naar Adeline7674@hotmail.com of bel 06.134.179.71
Happy Stampin'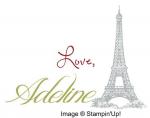 Comments December Daily 2016 Project Life ideas